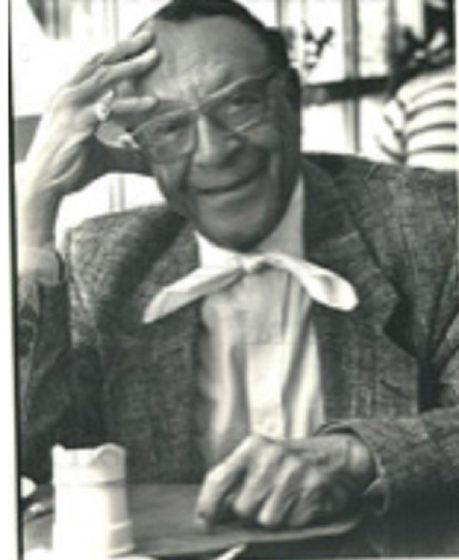 William Nathaniel "Sunnie" Wilson has been a distinguished member of the city's entertainment, political, and business communities for over six decades. When Wilson purchased the Forest Club on Detroit's legendary Hastings Street in 1941, he became the owner of the largest black-owned nightclub in the country.
Wilson was born on October 7, 1908, in Columbia, South Carolina, the son of Nathaniel Wilson, a Pullman car porter, and his wife, a young domestic worker named Rebecca. Wilson spent his earliest years living in a two-story colonial house in Columbia. After his father left the family, Wilson's mother took the children to live with their grandfather, Dr. Butler.
Wilson moved to Detroit in the early 1930s. He enrolled at the University of Detroit with plans to study law. However, he soon left school to pursue a career in show business. He found work as a master of ceremonies at the Harlem Cave. Wilson worked at the club introducing acts, telling jokes, and dancing to the house band led by trumpeter Bill Johnson, a former member of Detroit's famous McKinney's Cotton Pickers. By observing stage acts and learning steps from experienced showmen like Sunshine Sammy and Kid Williams, Wilson became an able dancer and confident entertainer. Soon he appeared in black-and-tan clubs in Chicago and New York, sharing the company of such musicians as Louis Armstrong and Count Basie.
In the mid-1930s, he was elected one of the first unofficial mayors of Paradise Valley—the euphemistic name for Detroit's segregated East Side black community. At this time Wilson also established the Detroit Golden Gloves training center in the basement of the Ebenezer Baptist Church.
Wilson purchased the Forest Club in 1941, an immense nightclub and recreation center on the corner of Hastings and Forest. Larger than Madison Square Garden, the Forest Club contained a 107-foot bar, a banquet hall, a roller skating rink, and a bowling alley. His club featured several big named celebrities. Throughout the 1950s and 1960s, Wilson booked shows featuring acts such as B. B. King and comedian Jackie Gleason, both of whom established close friendships with the famous Detroit entrepreneur.
source:
http://elmwoodhistoriccemetery.org/biographies/william-nathaniel-sunnie-wilson/