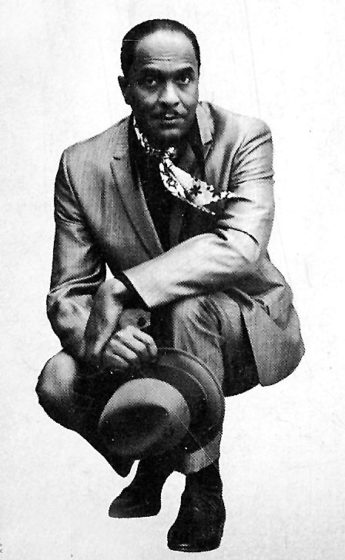 Robert Beck was an American pimp who was better known as "Iceberg Slim." He became an influential author who sold over six million books. Many of Beck's novels were adapted into movies, and many of the imagery and tone of his books have been known to influence several rap musicians, including Ice Cube and Ice T, and Iceberg Slim whose names are homages to Beck. Beck has been called one of the world's most legendary pimps.
Beck was born "Robert Maupin" in Chicago, Illinois. He spent his childhood in Milwaukee, Wisconsin and Rockford, Illinois, until he returned to Chicago. When his mother was abandoned by his father, she established a beauty shop and took other odd jobs to support both of them in Milwaukee. Slim attended Tuskegee University in Tuskegee, Alabama (it has been stated that he attended Tuskegee University at the same time as black author Ralph Ellison, but having spent time in the "street culture", he soon began bootlegging and was expelled as a result. Beck was enigmatic, clever, vain, anti-social and difficult to figure out. Slim started pimping at 18 and continued that pursuit until age 42.
He had been involved with several other popular pimps, one of them Albert "Baby" Bell,  a man born in 1899 who had been pimping for decades and had a Duesenberg and a bejeweled pet ocelot. Bell taught Beck everything he knew about being a smooth operating "pimp daddy."
In 1961, Beck left prison after serving 10 months of solitary confinement, in a Cook County jail. He believed he was too old for the life of pimping, unable to compete with younger, more ruthless pimps. In an interview with the Washington Post, he said he retired, "because I was old. I did not want to be teased, tormented and brutalized by young wh*r*s."
After retiring from the game, Beck relocated to Los Angeles, California where he began working as an insecticide salesman. Hip-hop writer Mark Skillz wrote that when Beck began work on Pimp, "he made two promises to himself: no glamorizing his former life and no snitching."
Beck's second novel, Trick Baby, was adapted as a an eponymous 1972 movie, directed by Larry Yust and was produced independently for $600,000, with an unknown cast. Universal Pictures acquired the film for $1,000,000 and released it in 1973, to a considerable amount of Iceberg Slim fanfare.
Beck's final years were plagued by financial worries and deteriorating health. Beck suffered from diabetes and became increasingly reclusive. He died from liver failure on April 28, 1992, aged 73.
source: