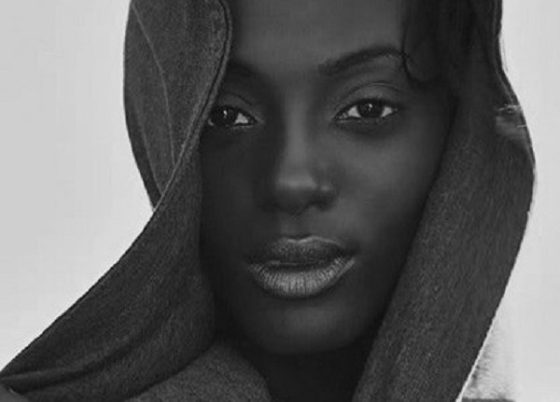 Yrsa Daley-Ward is a poet, model and actor of West Indian and West African heritage who was born in England. She is known for her debut book, Bone, as well as for her spoken-word poetry. Her first collection of prose and poetry, "bone," tackles a myriad of themes such as mental health, love, family, and self awareness.
In her late teens and early 20s she was a model, "struggling to pay her rent in London, working for brands such as Apple, Topshop, Estée Lauder and Nike." Looking for a better life, she relocated to South Africa, where she eventually lived for three years, and has said: "The thing that attracted me to South Africa was that the models look like me and there's so much more diversity".
In her mid-20s, Daley-Ward began to perform and got recognized for her poetry in Cape Town, South Africa, while also working as a model. Not long after returning to London in 2012, she was invited back to South Africa to work alongside the British Council headlining two poetry festivals in Johannesburg.
She is also known for being vocal on topics of depression, and for her poem entitled "Mental Health," which was published in her book Bone. First self-published in 2014 and subsequently issued by Penguin Books in 2017, with additional poems and including an introductory essay by Kiese Laymon, Bone has been described by Hanif Abdurraqib in The Atlantic as an "impressive debut" that "honestly excavates a writer's life, not simply presenting pain, but also showing an individual working through it.
sources:
https://en.wikipedia.org/wiki/Yrsa_Daley-Ward