Alexander Crummell was a journalist, educator, scholar, civil rights activist, and minister. He educational opportunities for African Americans.
Crummell was born in New York City on March 3, 1819, to Charity Hicks and Boston Crummell. Both his mother and father were free, with Boston having been taken from Timannee, West Africa, and forced into bondage. However, he eventually refused servitude. His parents believed in giving their children a good education. Crummell attended the African Free School.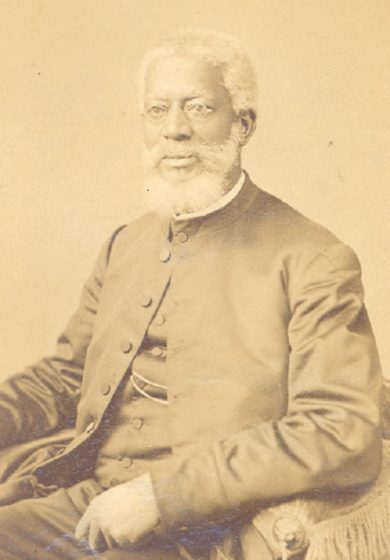 Although Crummell was born outside of slavery, however, he still experienced racism from schools. He eventually had to leave New Hampshire's Noyes Academy boarding school because of community protest over the attendance of black students.
Crummell was later able to attend the Yale Theological Seminary and became an Episcopalian minister for various congregations. During this time, he struggled for money. He also  worked as a staunch abolitionist and advocate of blacks having higher education opportunities.
During the American Civil War,  Crummell made tours of the United States giving speeches and trying to persuade skilled and educated Afro-Americans to resettle in Africa. Crummell was a black nationalist and held Pan-Africanist views and this contributed to him being unpopular with mulattos and white missionaries.
Crummell continued his pastoral work in Washington, D.C., where he established St. Luke's Episcopal Church. He also launched the Conference of Church Workers Among Colored People and, in 1897, he was one of the founders of the American Negro Academy, a society dedicated to African-American educational and intellectual achievement. Crummell was also a published writer. Alexander Crummell died in 1898.
Sources:
http://www.episcopalarchives.org/Afro-Anglican_history/exhibit/leadership/crummell.php
http://spartacus-educational.com/USAcrummellA.htm