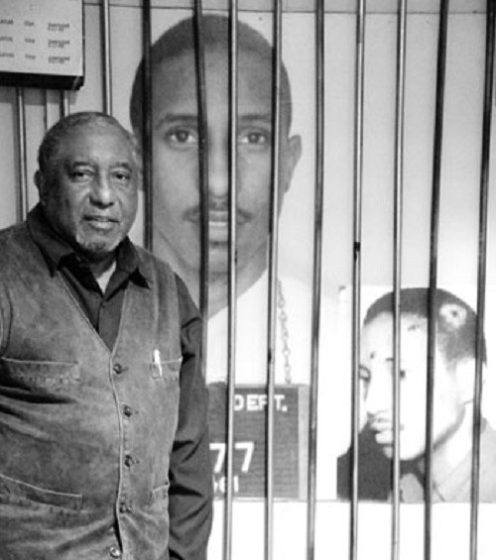 Bernard Lafayette (or LaFayette), Jr. is a longtime civil rights activist and organizer, who was a leader in the Civil Rights Movement. He played a leading role in early organizing of the Selma Voting Rights Movement; was a member of the Nashville Student Movement; and worked closely throughout the 1960s movements with groups such as the Student Nonviolent Coordinating Committee (SNCC), the Southern Christian Leadership Conference (SCLC), and the American Friends Service Committee.
As a young man at the age of twenty, Lafayette moved to Nashville, Tennessee, and enrolled in the American Baptist Theological Seminary. During the course of his freshman year, he took classes in nonviolence at the Highlander Folk School run by Myles Horton, and attended many meetings promoting nonviolence.
Lafayette began to use the nonviolent techniques as he became more exposed to the strong racial injustice of the South. In 1959, he, along with his friends Diane Nash, James Bevel, and John Lewis, all members of the Nashville Student Movement, led sit-ins, such as the 1960 Lunch Counter Sit-In, at restaurants and businesses that practiced segregation. As an advocate of nonviolence, in 1960 Lafayette assisted in the formation of the Student Nonviolent Coordinating Committee (SNCC).
In May 1961, in the city of Montgomery, Alabama, Lafayette and the other riders were "greeted" at the bus terminal by an angry white mob, members of Ku Klux Klan chapters, and were viciously attacked. The Freedom Riders were brutally beaten. Their attackers carried every makeshift weapon imaginable: baseball bats, wooden boards, bricks, chains, tire irons, pipes, and even garden tools.
During the Montgomery attack, Lafayette stood firm; his fellow riders William Barbee and John Lewis were beaten until they fell unconscious. Lafayette, Fred Leonard and Allen Cason narrowly escaped being killed by jumping over a wall and running to the post office.
Lafayette went on to work on the 1966 Chicago Open Housing Movement. He later became ordained as a Baptist minister and served as president of the American Baptist Theological Seminary.
source: