Altovise Davis was an African-American actress and dancer. She was the wife of Sammy Davis Jr. Davis was born in Charlotte, North Carolina and was the only child to Altovise and John Gore. When she was very young her family moved to Brooklyn, N. Y. where she graduated from the School of Performing Arts in 1961. After school she began her career as a dancer on Broadway.
During the late 1960's she won an audition to play the role of Sammy Davis Jr.'s wife in the London production of "Golden Boy". Gore also worked as a chorus-line dancer in various musical shows both in London and Broadway theaters and Davis' principal dancer in his European and American Tours. Her relationship with Sammy Davis, Jr. started in 1968 while they were both working in the same show. The two were married in 1970 by Rev. Jesse Jackson. During the 1970s and early 80's she made guest appearances on TV series Charlie's Angels and Chips.
She was active in many benefits and with many charities including SHARE, and in 1984 she was the first person to receive the NAACP's Black Woman of Achievement Award. Altovise Davis died on March 13, 2009 in Los Angeles.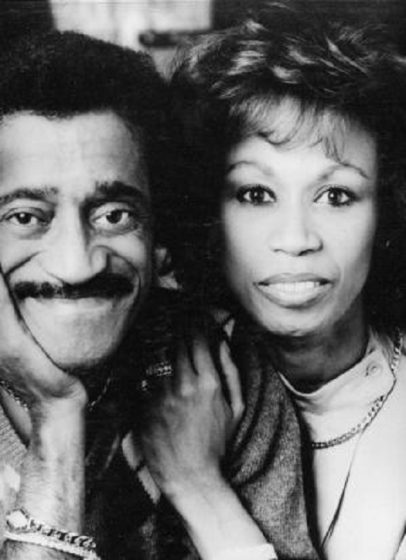 source:
https://en.wikipedia.org/wiki/Altovise_Davis
http://www.people.com/people/archive/article/0,,20118863,00.html