Angela Jackson is a award-winning poet, playwright and writer. She is well-known for her work with Chicago's Organization of Black American Culture (OBAC). The organization's goal was to advance "the conscious development and articulation of the Black Aesthetic."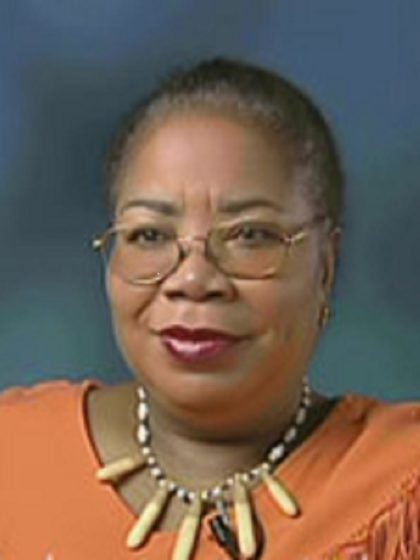 Jackson was born in Greenville, Mississippi, on July 25, 1951. She was the fifth child of George and Angeline Jackson. She spent her early years living in Greenville, but her family later relocated to Chicago.<
After completing her primary studies, she enrolled at Northwestern University in Evanston, Illinois, where she received many literary awards. While at college, she joined FMO, the black student union; after being influenced by artist Jeff Donaldson and visiting poet Margaret Walker, she was invited by Johnson Publishing's Black World magazine editor, Hoyt W. Fuller, to join the Organization for Black American Culture (OBAC). She was as a member of the organization for 20 years.
By the 1970s, she was a sought-after reader and performer because of her mastery of the art of pause and rhythm during a performance. She has received many awards, accolades, and fellowships, such as the Illinois Arts Council Literary Award, the National Endowment For the Arts Creative Writing Fellowship in Fiction, the Hoyt W. Fuller Award for Literary Excellence, the Chicago Sun-Times Friends of Literature Book of the Year Award,
the Illinois Art Council Creative Writing Fellowship in Playwriting, the Illinois Authors Literary Heritage Award, and multiple American Book Awards.
She has authored several books of poetry, including Voo Doo/Love Magic, The Greenville Club, Solo in the Boxcar Third Floor E, The Man with the White Liver, and several others. Jackson also wrote several plays, such as Witness!, Shango Diaspora: An African-American Myth of Womanhood and Love, and When the Wind Blows. Although she is quite versatile and gifted among various genres of literature, Jackson is best known for her poetry work.
source:
http://www.thehistorymakers.com/biography/angela-jackson-41