Amelia Etta (A.E.) Hall was born in Toronto, Canada in 1858, to parents who were originally from Maryland. Hall moved to Baltimore, MD in 1874 where she met and married activist, author, and pastor of Union Baptist Church, Reverend Dr. Harvey Johnson.
Hall became a minister of sorts herself. However, her medium was writing. As an editor she sought to encourage other writers with African American ancestry by publishing their works in a short periodical. Writing under the name "Mrs. A. E. Johnson," her approach to fiction has been compared to Emma Dunham Kelley and Paul Laurence Dunbar, focusing on the social circumstances of her characters rather than identifying ethnic or "racial" aspects.
In 1888, a year after she launched the small monthly newspaper Joy, she started Ivy, a publication for children that had black history as its focus. Johnson also contributed poems and short stories for children to National Baptist, American Baptist, and Sower and Reaper among other periodicals.
Hall authored three novels, Clarence and Corrine; or, God's Way (1890); The Hazeley Family (1894); and Martina Meriden; or What Is My Motive? (1901). The books were published by the American Baptist Publication Society.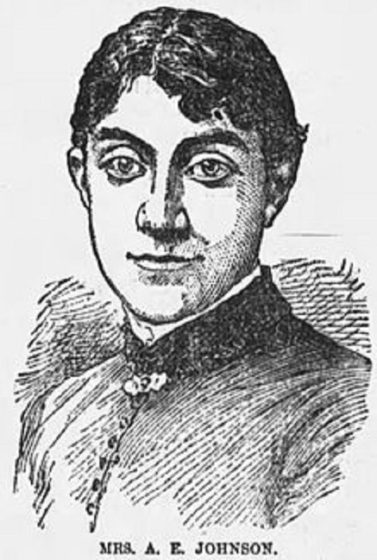 source:
https://en.wikipedia.org/wiki/Amelia_E._Johnson