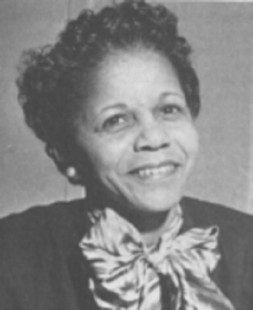 Anna Tanneyhill was considered a New England jewel during her time. She was an administrator, writer, and activist. Tanneyhill was born on January 19, 1906 in Boston, Massachusetts to Alfred Weems Tanneyhill and Adelaide Grandison Tanneyhill. She graduated from Simmons college in 1928, and joined the Springfield, Massachusetts Urban League. The league was dedicated to helping African-Americans gain social and economic equality by finding better jobs and owning their own homes and businesses.
Many years later, almost a decade, she earned a master's degree in vocational guidance and personnel administration from Teachers College, Columbia University.
In the 1930s, Tanneyhill organized the League's nationwide annual vocational opportunity campaigns to inspire Black youth to pursue the schooling and training that would prepare them for good jobs. In the 1940s she was instrumental in integrating the workforces of defense plants.
She went on to play a pivotal role in the 1950s, carrying out the League's pioneering effort to persuade major corporations to recruit on Historical Black College and University campuses. She wrote several articles including, From School to Job: Guidance for Minority Youth 1953, Program Aids for the Vocational Opportunity Campaign and Whitney M. Young Jr. "The Voice of the Voiceless."
sources:
http://aaregistry.org/historic_events/view/anna-tanneyhill-new-england-jewel
http://www.nytimes.com/2001/05/21/nyregion/ann-tanneyhill-urban-league-official-95.html