Anthony Overton was a manufacturer of several Chicago-based companies. Overton established a Hygienic Manufacturing Company in 1898, which produced baking powder, extracts, and toilet preparations. He moved his company from Kansas to Chicago where he began to manufacture a full line of cosmetics and perfumes under the High-Brown Products label.
Overton was born in Monroe, Louisiana, in 1865. There is not much known about his parents, other than at one time they were slaves but believed to have been released under Lincoln's Emancipation Proclamation in 1863. At the age of 18 or 19, Overton enrolled at Washburn College in Topeka where he majored in law. He received his bachelor's degree in 1888.
After college, he moved to Kansas where he passed the Kansas State Bar. He opened up his own law practice in Topeka. He was named to the position of judge in Shawnee County.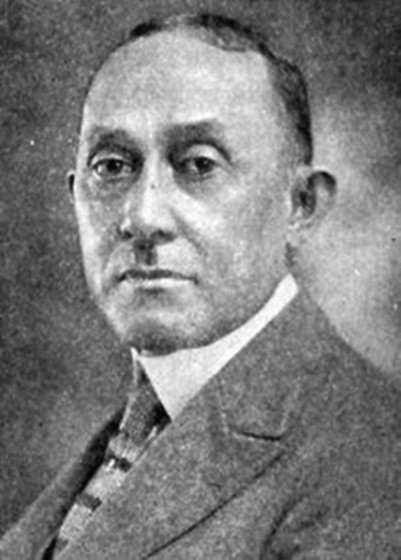 In 1892, Overton moved to Oklahoma and became treasurer in administration. Each of these positions brought him into close contact with businessmen and entrepreneurs. He decided to go into business for himself, and decided to invest his savings into his own business, the Overton Hygienic Company. The company's first purpose was to market a type of baking powder that he had formulated.
The baking powder was a hit, and his sales gave him the resources to market a line of cosmetics and hair products geared toward African-American women. In 1903, he suffered a big loss, as his entire enterprise was destroyed by flooding that swept through Kansas City. Fortunately, he was able to rebuild; at this time, he was competing against other black innovators such as Madam C.J. Walker and Annie Malone. He decided in 1911 to move his business to Chicago.
At the time of the move, Overton's company was well-developed and doing well not only in the United States, but internationally as well. There were as many as 500 door-to-door representatives who were selling at least 60 different products.
By 1927, Overton's assets had reached more than one million dollars. Overton had several other businesses, some of which did not survive the Great Depression. Nevertheless, Overton Manufacturing survived and allowed him to retire and live in comfort. Overton died in 1946.
source:
http://www.hbs.edu/leadership/20th-century-leaders/Pages/details.aspx?profile=anthony_overton
http://aaregistry.org/historic_events/view/anthony-overton-business-pioneer