By Lestey Gist, The Gist of Freedom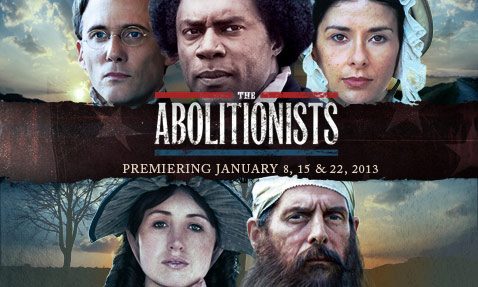 -It's Movie Time –
Join African American Museum Philadelphia This Week For TWO Screenings!
THE ABOLITIONISTS
Sneak Peak and Discussion on The Making Of the Series
Premiering January 8, 2013. Abolitionist allies Frederick Douglass, William Lloyd Garrison, Harriet Beecher Stowe, John Brown and Angelina Grimké turned a despised fringe movement against chattel slavery into a force that literally changed the nation.
Read And Discuss The Book Black Abolitionists Chp 2 ~ Thursday, December 20th on WWW.BlackHistoryBLOG.com with Historian Bradley Skelcher, Genealogy President: Preston Washington and Poet, Ty Gray-El!
The African American Museum in Philadelphia is home to an amazing collection of objects and illustrations that chronicle and dramatically unfold the incredible story of the black Diaspora. A massive assortment of art, artifacts, period clothing, furniture, military weapons, industrial tools, musical instruments, photographs, diaries, documents, records, books, journals, paintings, prints, drawings, sculptures, fiber and mixed-media works comprise our captivating collection.
Featuring:
– Actor Richard Brooks (Frederick Douglass)
– Series Consultant Dr. Lois Brown
– Executive Producer Sharon Grimberg
Source:
https://www.facebook.com/lesley.Gist/media_set?set=a.4273972932933.2152976.1394470264&type=3&pnref=story&__mref=message_bubble