Guitarist and blues singer "Blind Lemon Jefferson" was one of the most popular blues singers of the 1920s. Known as "Father of the Texas Blues, his performances were distinctive due to his high-pitched voice and the originality of his guitar playing.
Jefferson was born blind on September 24, 1893, in Coutchman, Texas. He was one of seven children. In his early teens, he began playing the guitar. He played the guitar at various performances in Dallas, such as picnics, parties, and other engagements. While playing in Dallas, he met another future blues legend, Huddie Ledbetter, better known as "Lead Belly." The two men worked together briefly.
In 1925, Jefferson was discovered by a talent scout and went to Chicago to launch his recording career. He recorded more than 90 tracks, mostly for the Paramount label. Jefferson helped popularize blues music across the nation with songs such as, "See That My Grave Is Kept Clean," "Black Snake Moan," and "Matchbox Blues." Because of Jefferson's "old-fashioned" sound, it was easy for record labels to market his music.
He was inducted into the Blues Foundation Hall of Fame in 1980. The Rock and Roll Hall of Fame listed Jefferson's 1927 recording of "Matchbox Blues" as one of the 500 songs that shaped rock and roll. Jefferson was among the inaugural class of blues musicians inducted into the Blues Hall of Fame in 1980. Jefferson died on December 19, 1929, in Chicago, Illinois.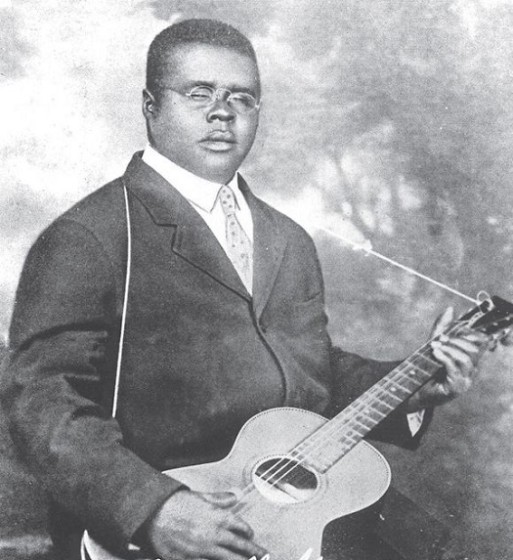 source:
http://www.biography.com/people/blind-lemon-jefferson-41017