Mattie Moss Clark was an American gospel choir director and the mother of The Clark Sisters, a world-renowned gospel vocal group. Clark is credited for creating the three-part harmony (separating vocal parts into soprano, alto, and tenor), a technique which is prevalent among gospel choirs today
Clark was born on March 26, 1925. When she was six, Clark was already playing the piano; at twelve, she was playing for services at the churches pastored by her mother, a guitarist and piano player in her own right.
After high school, she attended Selma University and received training in classical music and choral singing. Moss moved to Detroit in her early twenties to be with her sister Sybil Burke.
Clark relocated to Detroit in 1947, where her music career blossomed. She recorded numerous gospel gems, many of them her own compositions, with the Southwest Michigan State Choir of the church of God in Christ (COGIC), including "Salvation Is Free," " Climbing Up the Mountain," and "He Abides." Through her work, she mentored some of the most talented young people in gospel music, including Donald Vails, Vanessa Bell Armstrong, and Rance Allen.
In 1958, she recorded "Going to Heaven to Meet the King", with the Southwest Michigan State Choir, becoming the first person to commit the sounds of a choir to record. She was also the first person to separate vocal parts into soprano, alto, and tenor. She received three gold albums with the Southwest Michigan State Choir, and went on to write and arrange hundreds of songs and recorded over 50 albums.
From 1968 until her death, Mattie Moss Clark served as international Minister of Music for the COGIC. In that capacity, she produced numerous successful albums, built several youth choirs, and helped to solidify the Church's position as one of the most dynamic forces in the gospel. Clark died on September 22, 1994 in a Southfield, Michigan hospital from diabetes.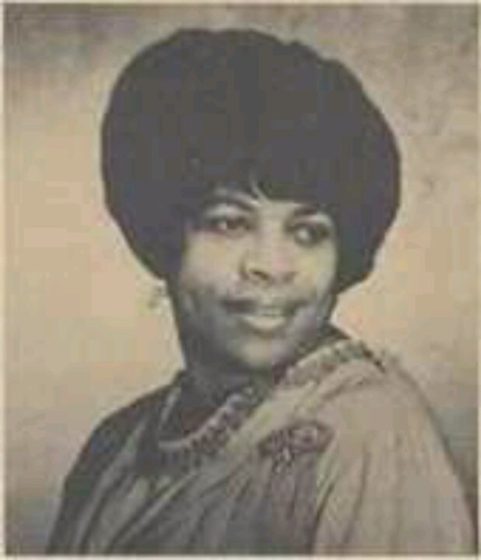 sources:
https://www.allmusic.com/artist/mattie-moss-clark-mn0000170806/songs
https://en.wikipedia.org/wiki/Mattie_Moss_Clark