The Creole Palace was a popular, high-energy cabaret that catered mainly to the black population during the "Roaring 20s," a period noted for spirited and bold men and women, illegal alcohol, and flamboyant entertainers. The areas that drew the most attention were California and New York, and the Creole Palace became one of the most popular spots in San Diego for those into the music scene.
San Diego's Hotel Douglas opened along with the Creole Palace nightclub in 1924. The club became one of the hottest destinations for great music and socializing. Hotel patrons could get everything they wanted in just one stop: a place to rest, food, card playing, good music, and dancing. The designers and builders of the club never intended for it to be just another club; it was supposed to stand out, and that it did.
By the 1930s, it was home to the most famous western cabaret outside of Los Angeles. It featured light- and dark-skinned beauties in variety shows which offered singing, dancing, and comedy. For over 30 years, the Creole Palace was popular and filled with high energy. Known as the "Cotton Club" of the west, well-known entertainers such as Billie Holiday, Count Basie, and Bessie Smith frequented the club.
The Creole Palace remained the center of African American entertainment in San Diego from 1924 until the post-World War II era.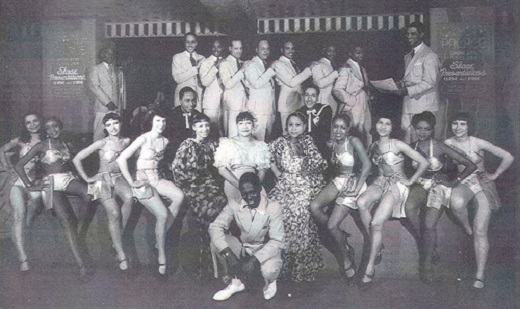 source:
https://www.sandiegohistory.org/journal/v54-1/pdf/douglashotel.pdf