The Pattersons of Greenfield, Ohio, were an African-American family who, beginning in 1915, manufactured automobiles, buses, and trucks. They called their line the 'Patterson-Greenfield' and produced vehicles until the 1930s, when they could no longer compete with the large Detroit companies.
The family was established by Charles Richard Patterson, a blacksmith who escaped from slavery in West Virginia just before the Civil War by running away to freedom in Ohio. He bought into a blacksmith business, took it over, and founded the Charles R. Patterson Carriage Co. which built various horse-drawn vehicles beginning in the 1860s.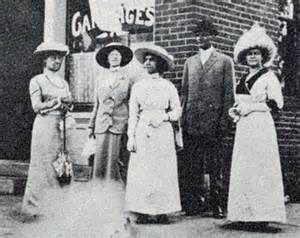 When Patterson died, his son Frederick Douglass Patterson took over the company and decided to produce the new "horseless carriage," an early name for automobiles. They manufactured their first car in 1915. It sold for $850.Without the financial ability to expand on a large scale, the company built only 150 cars and began to make specialized buses and trucks. Frederick Douglass Patterson died in 1937.You probably never rode in a Patterson-Greenfield, but the few rare surviving automobiles are now valuable collectors' items, and you might just see one of these vehicles built by African Americans at an antique car show.