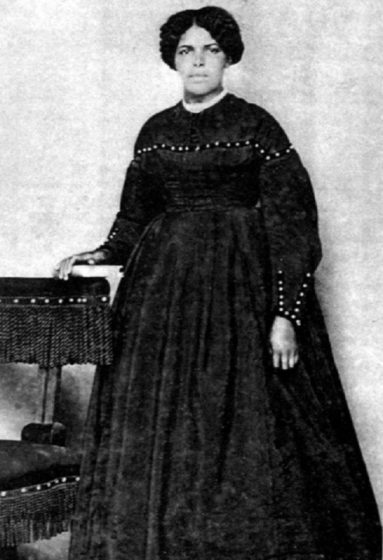 Isabella Gibbons was a pioneer educator who established a freedmen school in Charlottesville, Virginia.
Gibbons was born enslaved during the 1830s. She learned how to read and write despite Virginia's laws that made it difficult for those enslaved to do so.
By the 1850s, records show that Gibbons was owned Physics professor Francis Smith at the University of Virginia, he owned Isabella from 1853 until 1863. She met an enslaved man William Gibbons who was also owned by another faculty member. They married in the 1850s.
At the end of the Civil War, formerly enslaved men, women, and children took advantage of the ability to gain an education, and Gibbons established a school for the freed people in Charlottesville. A few months later she became an assistant to Anna Gardner, a representative of the New England Freedmen's Aid Society, who came to Charlottesville late in 1865 to open a free school.
Gibbons attended Gardner's school while also assisting her and earned a diploma in 1867.
An esteemed teacher at one of the society's schools, Gibbons joined the newly established public school system in 1870 and taught in the city's segregated schools for more than fifteen years.
sources:
https://news.virginia.edu/content/new-uva-residence-hall-gibbons-house-named-former-slave-couple