Carl Maxey was Spokane's first prominent black attorney and an influential and controversial civil-rights leader. He was born in 1924 in Tacoma and raised as an orphan in Spokane. He overcame an almost Dickensian childhood to become a household name in Eastern Washington, beginning in the 1940s when he won the NCAA boxing championship for Gonzaga University in Spokane.
Maxey grew up not knowing his parents. He was born in Tacoma on June 23, 1924, to Elizabeth Cooper but was given up for adoption to Carl and Carolyn Maxey of Spokane. However, around the age of four, Carl Maxey disappeared, leaving Carolyn to rear the child on her own. Young Carl was soon sent to the Spokane Children's Home as a "charge of the county."
At the age of 8-years-old, his adoptive mother died making him a true orphan. He became best friends with Milton Burns while at the orphanage and Maxey was always protecting the smaller friend. However, Maxey couldn't protect Burns or even himself from the abuses of the orphanage after the lights went off. The children, including Maxey, were regularly pulled out of bed at night and beaten by the assistant superintendent, said Burns.
In 1935, when Carl was 11, some of the older orphans went to the police and accused the superintendent of having "improper relations" with some of the boys. The superintendent and assistant eventually confessed to having sexually abused some of the boys. The men were found guilty and put in state prison where they served five years for sodomy. However, Maxey nor his friend was involved in the scandal.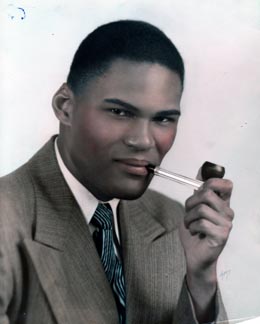 Maxey and his friend Burns were eventually kicked out of the home after the scandal. The young boys were never given a reason as why. Years later a copy of the board minutes was found and read as follows:
"It was moved … that the two colored boys, Carl Maxey and Milton Burns, be returned to the County, having been in the home for years. Motion carried. It was moved … that the Board go on record as voting to have no more colored children in the Home from this time forward."
After a few months, both boys were rescued from the Juvenile Detention Center by a remarkable figure: Father Cornelius E. Byrne. Byrne offered to board the two boys at his Indian mission school at the Sacred Heart Mission, 50 miles away in DeSmet, Idaho. Almost all of the students were Coeur d'Alene Indians. Maxey had never been to a place where the white students were a minority. The effect was liberating. For the first time in his life, Maxey began to feel as if he had a home.
This was a turning point in Maxey's life, he began to thrive in school in both academics and sports.  Soon, he was the star of the school's baseball, basketball, and football teams. Maxey fought his first boxing match at the age of 13. His opponent was 33 but that didn't stop Maxey from beating him in the match.
Maxey left the mission school at age 15 after Father Byrne had granted him one last favor. He had arranged a full-ride scholarship for Maxey to Gonzaga High School, Spokane's Catholic prep school, associated with Gonzaga University. Soon after graduation from Gonzaga High School in 1942, Maxey entered the service. He wanted to be a pilot, but the U.S. Army Air Corps was all-white. He became a private in a medical battalion. He arrived back in Spokane in 1946 and was still confronted by the fact that racism was still alive and in full force.
He attended the University of Oregon briefly and then came back to Spokane in 1948 to attend Gonzaga University's law school on a boxing scholarship.
Maxey went undefeated in all of his collegiate boxing matches for two years, compiling a 32-0 record. King Carl, as he was nicknamed, frequently had to go easy on his opponents so he wouldn't hurt them.
In 1951, he graduated from college and became the first black person in Spokane to pass the bar exam. At the time the city did not even have a black doctor or dentist. Throughout the 1950s and 1960s, Maxey continued to take cases that challenged the racial status quo. He was instrumental in ending two pernicious real estate practices: redlining and restrictive covenants.
On July 17, 1997, just a day before he intended to announce his retirement from the courtroom, came the shocking news: Carl Maxey had ended his own life at age 73 with a gunshot to the head in his Spokane home. He left no note behind.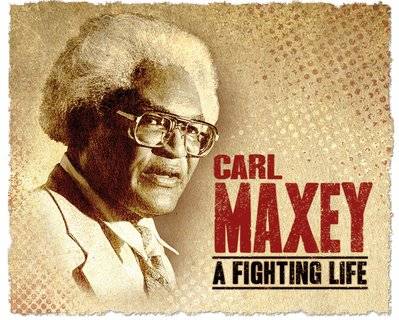 source:
http://www.ksps.org/blogs/blog/carl-maxey-a-fighting-life/
http://www.spokesman.com/stories/1997/jul/18/spokane-loses-a-chion-carl-maxey-1924-1997-he/