BY WALTER OPINDE
On this day, June 19, 1962, a famous African-American (with Canadian origin), Paula Abdul, was born in San Francisco, California.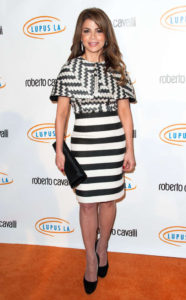 Paula Abdul is a ground-breaking choreographer, dancer, songwriter, performer, designer, actor, and businesswoman. She is a two-time Emmy Award winner, Grammy Award winner, American Music Award winner, and multi-platinum recording artist who has been entertaining her fans for over two decades. Paula's work as a choreographer includes her Emmy winning contributions to The Tracey Ullman Show, produced by the Oscar and Emmy Award winner James L. Brooks. Shortly after, Paula was double-nominated for her ground-breaking choreography for the 62nd Annual Academy Awards and her own performance on the American Music Awards, for which she won an Emmy. Julia won seven MTV Awards for her work with Janet Jackson and has also choreographed for Duran Duran, ZZ top, The Jackson Family, George Michael, Luther Vandross, INXS, Heart, and Prince.
In films she has served as choreographer for Patrick Dempsey in Can't Buy Me Love; she transformed Val Kilmer into the iconic Jim Morrison in The Doors; choreographed the memorable African wedding dance scene with Eddie Murphy and Arsenio Hall in Coming to America. She was the choreographer for Arnold Schwarzenegger in The Running Man and was able to re-team with her mentor James L. Brooks. James took Paula under his wing at The Tracy Ullman Show transitioning her into the world of choreographing for TV and film, for the Oscar-winning performance of Cuba Gooding Jr. in Jerry Maguire. Thereafter, Paula became a worldwide singing sensation with her first album "Forever Your Girl", followed by an astonishing six number 1 singles. Only until a few months ago, after being ranked number 3 by Adele, Paula's "Forever Your Girl" reigned as the second longest charting album on the Billboard Hot 100 chart.
Paula Abdul has won a Grammy, seven MTV Video Awards, two Emmy Awards, two People's Choice awards, and sold over 60 million records worldwide. She is widely known as "America's Sweetheart" from her eight consecutive seasons on American Idol. After quitting the series in 2009, Paula served as executive producer of CBS's Live To Dance, followed by her time on The X Factor and as a recurring guest star on the hit Lifetime series Drop Dead Diva.
Paula can be seen as a Judge on Season 13 of the U.S. version of "So You Think You Can Dance" and recently delighted millions with her guest appearance on The Late Late Show with James Corden re-creating her Opposites Attract music video.  In 2016 Paula returned to the stage for the first time in over 20 years to perform her hit songs at the 2016 Mixtape Festival at Hershey Park Stadium, Hershey, PA.
In 2017 Paula Abdul hit the road with New Kids on the Block and Boys II Men for "The Total Package" tour, beginning 12th May in Columbus. The end of this tour will see Paula performing her hit songs in over 40 cities nationwide.
Read more of the story via: https://paulaa_bdul.com/performance-history