Jimi Hendrix, arguably the world's greatest ever guitar hero, would've been 75 years old today. When he died, he was just twenty-seven-years-old, but in just a few years he expanded the range and vocabulary of the electric guitar to reach areas that no musician had ever ventured to before. We unearth some of Jimi's tales from beyond the grave.
1.  Born in Seattle, USA, on November 27th 1942, his mother named him John Allen Hendrix and raised him while his father, James "Al" Hendrix, was fighting in World War II. When his father returned from Europe in 1945 he took Jimi home, divorced his wife, and renamed him James Marshall. He didn't become Jimi Hendrix until he arrived in London in 1966. The Animals' bassist Chas Chandler, who became his manager, suggested he swap James for Jimi.
2.  He dropped out of High School and enlisted in the Army in May 1959, becoming a member of 'The Screaming Eagles' 101st Airborne Division in Fort Campbell, Kentucky, as a trainee paratrooper. Fortunately for music fans everywhere, less than a year later he received a medical discharge after breaking an ankle on his twenty-sixth parachute jump.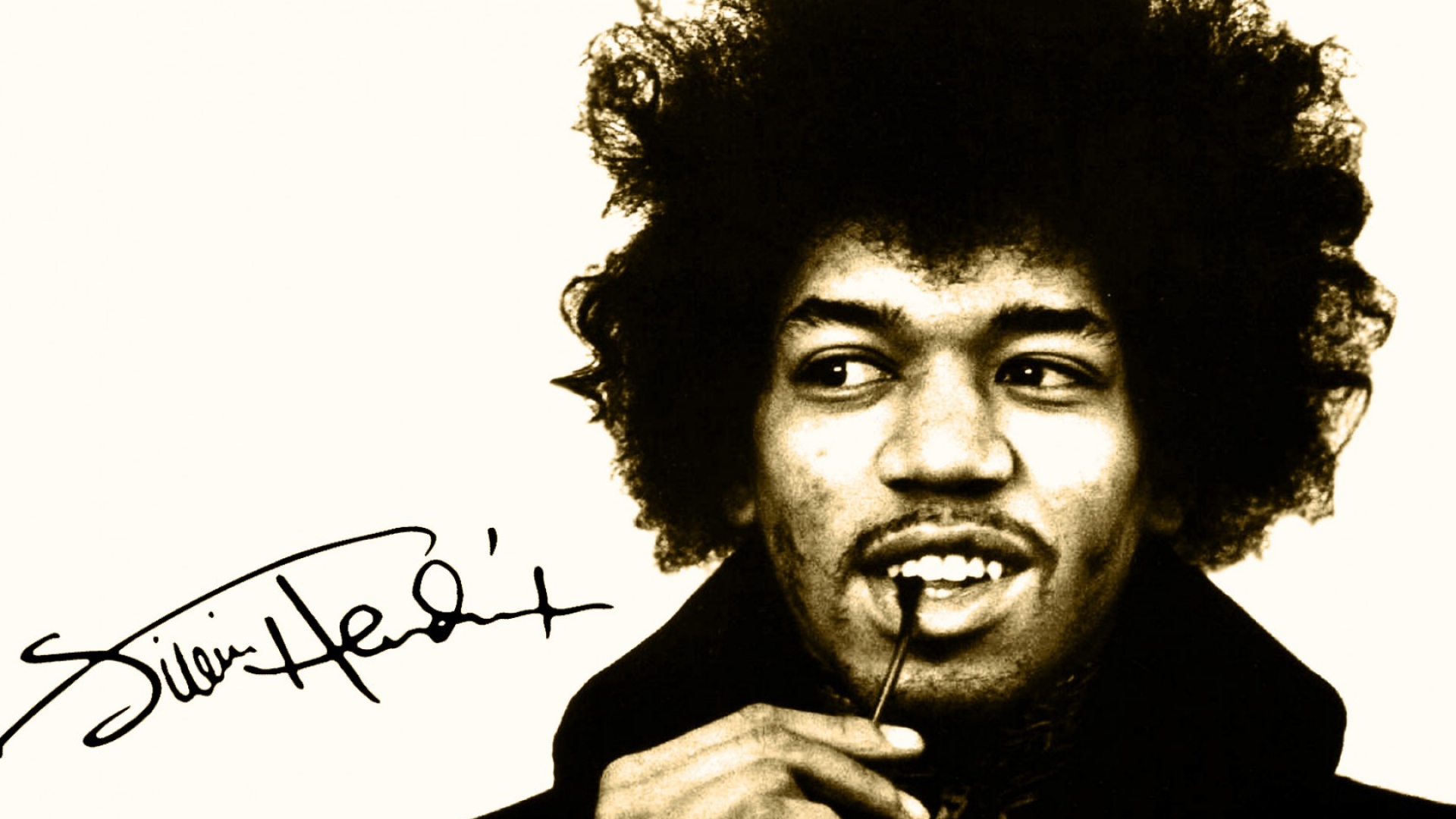 3.  His father encouraged his musical talents, buying Jimi his first $5 acoustic guitar when he was fifteen-years-old and setting him on the path to his future vocation. A year later Al purchased his first electric guitar, a Supro Ozark 1560S.
4.  Jimi worked as a session guitarist under the moniker Jimmy James. By the end of 1965 he had played with several acts, including Ike And Tina Turner, Sam Cooke, The Isley Brothers, and Little Richard. His shows with Little Richard became caught up in a dispute over Jimi's flashy garb – Richard felt nothing should distract attention away from his star power and so Jimi parted ways to form Jimmy James And The Blue Flames, shedding the role of back-line guitarist for the spotlight of lead guitar.

5.  Desperate to follow in the footsteps of his own British guitar idols, Jimi touched down on British soil on Saturday 24th September, 1966. He arrived at Heathrow at 9am, carrying a small bag with his guitar, a change of clothes, pink plastic hair curlers and a jar of Valderma cream for his acne. Escorting Jimi was Chas Chandler, with whom Jimi had agreed to follow to England only if he promised to introduce him to Eric Clapton, who was at that time with Cream. Within forty-eight hours he would take to the stage for an unprecedented onstage jam with Clapton, Ginger Baker and Jack Bruce.
6.  Hendrix's more outrageous guitar techniques, such as playing with his teeth, behind his back, and without touching the strings, amazed his audiences and contributed to his reputation as a showman. A more subtle unorthodox technique of his, however, was that he played his Fender Stratocaster upside down to accommodate his left-handedness. His left-handed skills were much to the chagrin of his father who believed it was a sign of the Devil.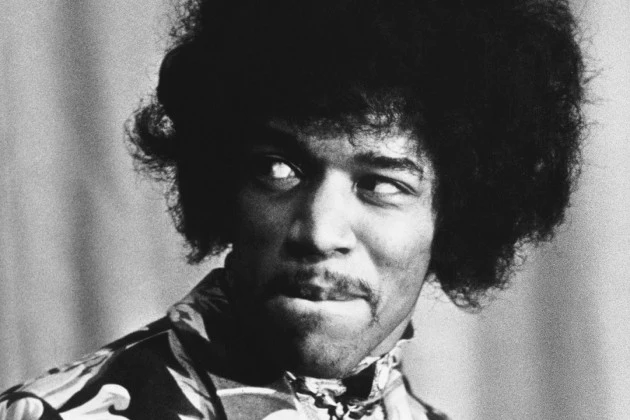 7.  Jimi's weapon of choice tended to be a Fender Stratocaster, but he would occasionally play the Gibson SG, Flying V, and Les Paul. On rare occasions he played the Fender Jazzmaster and the Fender Duo-Sonic.
8.  He called his music "electric church" because he believed music was his religion. His belief is put into practice at Seattle's Experience Music Project, where one room is simply called the Sky Church, a great hall inspired by Jimi's concept of a place where people of all ages, interests and backgrounds could come together to experience music.
9.  Microsoft co-founder and fellow Seattle native Paul Allen is one of Hendrix's biggest modern day fans. Disappointed Seattle had no Hendrix shrine, Allen proposed a Hendrix museum at Seattle Center in 1992. Al Hendrix enthusiastically supported the idea, but Allen and the Hendrix family later had a falling out and the museum evolved into the much larger, costlier and more innovative Experience Music Project, designed by Frank Gehry.
1o.  Hendrix and Miles Davis struck up a friendship that was believed to be fraught with "personal issues" in Jimi's final months. However, Davis agreed to studio time for an advance of $50,000, but the dream duo never came to fruition. Critics believe Jimi became the final inspiration for Miles to renounce the classical forms of jazz, as witnessed in records such as 'Bitches Brew' and 'On The Corner'.
11.  Jimi died on September 18th, 1970. The hours leading up to his untimely death are subject to numerous conspiracy theories due to the confused statements of his partner at the time, Monika Dannemann. A twenty-five-year-old German ice-skater whom he barely knew, the post-mortem revealed that he had vomited in his sleep and choked to death having overdosed on Monika's sleeping tablets. In search of a full night's sleep, Jimi asked Monika for some of her powerful German sedatives, Vesparax. Unaware of the half-tablet dosage, Jimi took nine. His reckless mixing of drugs and alcohol had become so commonplace the previous year that his girlfriends regularly woke up to hear him gasping and had to clear his windpipe. Sadly there was no angelic rescue and, aged twenty-seven, he died, six days short of the fourth anniversary of his arrival in London.
12.  His iconic performance of 'Star Spangled Banner' at Woodstock in 1969 was not a symbol of national pride, rather an attack on America's continued occupation of Vietnam. Seconds before going onstage, Jimi debated whether or not to perform the anthem, as his manager Mike Jeffrey feared it could spark a riot. Jimi ignored his concerns, deciding with the world watching that there was no greater stage to display his disgust and contempt about the war and its reverberations, than with a performance that has become an integral part of American history.
Read more of the original article by Laurie Watson via Clashmusic.com –http://www.clashmusic.com/feature/12-things-you-never-knew-about-jimi-hendrix