Unlike Juan Garrido who made his way to Portugal, Juan Valiente was taken from Western Africa in the 1500s. He was delivered to Mexico where he was purchased by Alonso Valiente, a cousin of Hernan Cortes. Not long after this, he was baptized as "Juan Valiente" and accompanied Alonso Valiente back to Spain.
CAREER AS A CONQUISTADOR
After several years with Valiente, he would sign a contract that allowed him to work for others as a conquistador. The exchange would be that he would return after four years, pay his master, and gain his freedom. His first destination was Guatemala where he joined up Pedro de Almagros' forces. Once in Chile he would join Pedro de Valdiva. This was a time where a number of Black conquistadors under different captains and commanders were sweeping through Latin America, South America, and the Caribbean.
JUAN VALIENTE'S WEALTH
As for Juan Valiente, he would spend a lot of his career in South America assisting in the conquering of the area and establishing of settlements. Since the work put conquistadors in danger often, those who came over as slaves and indentured servants often got their freedom–or something resembling freedom–in the New World. This was the case with Valiente who was given land for a ranch in 1546. During this time, Valiente married Juana de Valdivia, a former slave. As a captain in the conquistador forces, he was given an encomienda–or a native village taken over–which made him a wealthy man.
He hadn't forgotten his debt to Alonso Valiente and was able to pay him back with the wealth gathered. Unfortunately, corruption was a problem in Santiago de Chile and eventually, Valiente had to send his grandson for his money. By the time the grandson arrived, Juan Valiente had passed away in 1553.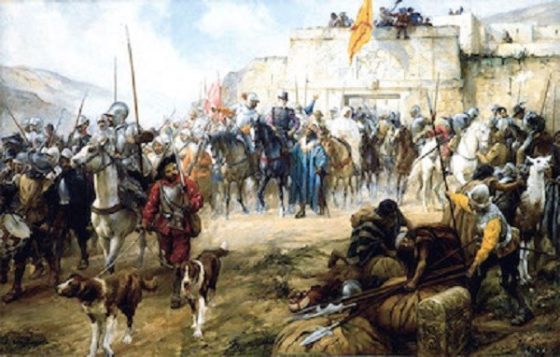 SOURCE: http://www.blackpast.org/gah/valiente-juan-1505-ca-1553