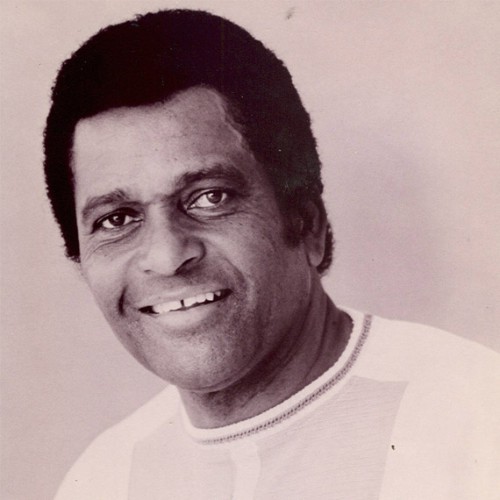 Charley Frank Pride, is an American country music singer, musician/guitarist, recording artist, performer, and business owner. His greatest musical success came in the early to mid-1970s when he became the best-selling performer for RCA Records since Elvis Presley. In total, he has garnered 39 No. 1 hits on the Billboard Hot Country Songs charts.
Pride was born in Sledge, Mississippi. Pride's initial love and life-long dream was to become a professional baseball player. On June 5, 2008, Pride and his brother Mack "The Knife" Pride and 28 other living former Negro league players were "drafted" by each of the 30 Major League Baseball teams in a recognition of the on-field achievements and historical relevance of 30 mostly-forgotten Negro-league stars. Pride was picked by the Texas Rangers, with whom he has had a long affiliation, and the Colorado Rockies took his brother. However after a number of years in the minor leagues and several injuries, he turned to music.
Pride released "Just Between You and Me" in 1966 and it was a hit and earned him a Grammy Award nomination the next year. In 1967, he became the first Black performer to appear at the Grand Ole Opry since 1925 and had eight singles that reached number one on the Country Hit Parade and also charted on the Pop Charts between 1969 and 1971. He released his biggest hit "Kiss an Angel Good Morning" in 1971 and it sold more than a million copies and won him the Country Music Association's Entertainer of the Year Award and the Top Male Vocalist Award. He won the 1972 Grammy Award for Best Country Vocal Performance, Male for "Charley Pride Sings Heart Songs."
His most recent album, "Choices," was released in 2011. Pride published his autobiography "Pride: The Charley Pride Story" and received the Pioneer Award from the Academy of Country Music in 1994. On January 20, 2014 he sang the national anthem and performed at halftime for the Memphis Grizzlies who hosted their 12th Annual Martin Luther King, Jr. Celebration Day. Over his career, Pride has sold more than 70 million records and was inducted into the Country Music Hall of Fame and Museum in 2000.
source:
http://www.charleypride.com/about/biography