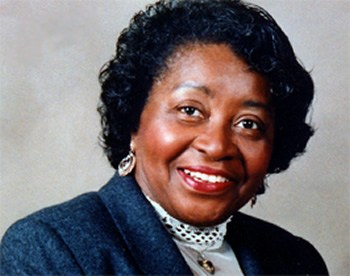 Clara Adams-Ender is an Army trailblazer who was known for being one of the branches top nurse recruiters. She initiated nursing units as well as advocated for critical care nurses to receive higher pay.
Adams-Ender was born in Willow Springs, North Carolina. She was one of ten children who grew up with parents, Caretha Bell Sapp Leach and Otha Leach, who were sharecroppers.
After high school, she attended North Carolina Agricultural and Technical State University (A&T). She earned her B.S. degree in nursing in 1961 and shortly after joined the U.S. Army Nurse Corps.
She entered the service as a second lieutenant and received training at Brooke Army Medical Center in Fort Sam Houston, Texas. In 1963, she was assigned overseas, beginning as a staff nurse for the 121st evacuation hospital in the Pacific theater near North Korea and would later serve in Germany. In 1964, she worked as a medical-surgical nursing instructor at Fort Sam Houston. In 1967, she became the first female officer to receive an Expert Medical Field Badge and returned to school.
Adams-Ender earned a M.S. degree from the University of Minnesota and began working at the Walter Reed Army Medical Center in Washington, D.C. In 1975, while the assistant chief of the Department of Nursing at Fort Meade in Maryland, Adams-Ender entered the U.S. Army Command and General Staff College at Fort Leavenworth, Kansas. She graduated in 1976 as the first woman to earn a Master of Military Art and Science degree at the College. She graduated from the U.S. Army War College in 1982.
Her accolades include Distinguished Service Medal with Oak Leaf Cluster, Legion of Merit award, an Arm Commendation Medal and Meritorious Service Medal with three Oak Leaf Clusters. She has also received non-military awards, including the Roy Wilkins Meritorious Service Award of the NAACP, the Gertrude E. Rush Award for Leadership from the National Bar Association, and, in 1996, was named one of the 350 women who changed the world by Working Women magazine. She is currently the President of Caring About People With Enthusiasm (CAPE) Associates, Inc.
Sources:
http://www.claracares.com/
http://history.amedd.army.mil/ANCWebsite/articles/blackhistory.html