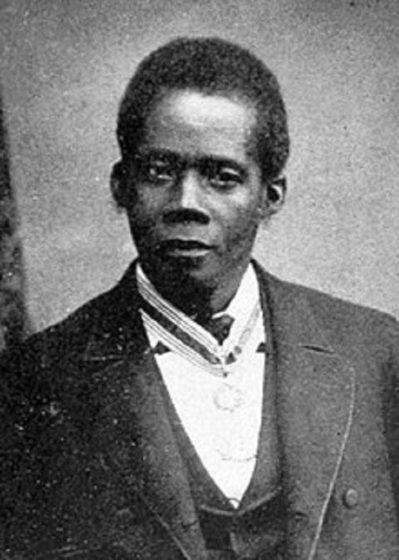 Edward Wilmot Blyden was an educator, writer, diplomat, and politician primarily in Liberia. Blyden was born in the West Indies, he joined the free black immigrants from the United States who migrated to the region.
During his youth, Blyden was recognized for his talents and drive; he was educated and mentored by John Knox, an American Protestant minister in St Thomas, Danish West Indies, who encouraged him to continue his education in the United States. In 1850 Blyden was refused admission to three Northern theological seminaries because of his race.
Knox encouraged him to go to Liberia, the colony set up for freedmen by the American Colonization Society; Blyden emigrated that year, in 1850, and made his career and life there. He married into a prominent family and soon started working as a journalist.
Blyden's writings attracted attention in the sponsoring countries as well. He believed that Zionism was a model for what he called Ethiopianism, and that African Americans could return to Africa and redeem it.
Blyden married Sarah Yates, an Americo-Liberian from the prominent Yates family. She was the daughter of Hilary Yates and his wife. Her paternal uncle, Beverly Page Yates, served as vice-president of Liberia from 1856 to 1860 under President Stephen Allen Benson. Blyden and Sarah had three children together.
Later while living for several years in Freetown, Sierra Leone, Blyden had a long-term relationship with Anna Erskine, an African-American woman from Louisiana. She was a granddaughter of James Spriggs-Payne, who was twice elected as the President of Liberia. Blyden and Erskine had five children together. In the 21st century, direct descendants of Blyden living in Sierra Leone are from this union. They have been considered part of the Krio population. Among his descendants living in Freetown is Sylvia Blyden, publisher of the Awareness Times.
Blyden died on February 7, 1912 in Freetown, Sierra Leone, where he was buried at Racecourse Cemetery. In honour of him, the 20th-century Pan-Africanist George Padmore named his daughter Blyden.
sources: