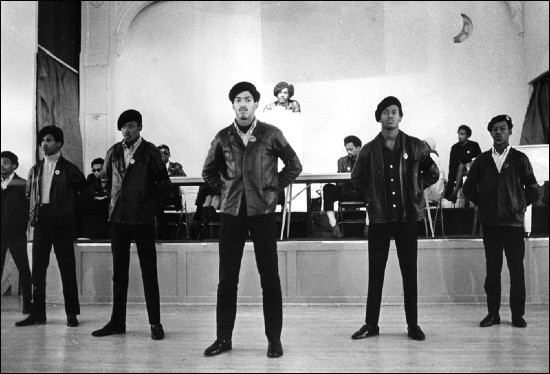 Welton Butch Armstead was a member of the Black Panther Party in Seattle who was killed by police in October of 1968.
On October 5, 1968, a Seattle police officer shot and killed 17-year-old Welton "Butch" Armstead after he allegedly threatened the officer with a rifle. Radicals claimed that Armstead was a member of the Black Panther Party and protested against the killing. The following day, two Seattle police officers were ambushed and wounded in their patrol car.
On October 5, two Seattle police officers spotted a Volkswagen that had been reported stolen. They stopped the car and one of the occupants fled behind a house. Officer Erling J. Buttedahl chased the man. Armstead approached the officer with a loaded .30-30 rifle. The officer fired two warning shots and ordered Armstead to drop his weapon. Armstead grabbed the officer's gun and the officer fired, hitting Armstead in the heart. Armstead's mother and sister came to the scene and were arrested for interfering with an officer.
The day after Armstead died, Officers Dave Severance and Nils Seth were ambushed in their patrol car at 34th Avenue E and E Pike Street. They were hospitalized with wounds from shotgun pellets.
At the coroner's inquest, witnesses, including Armstead's sister, testified that he was seen with the rifle earlier in the evening and that he was very angry. Other witnesses corroborated the official account. Members of the Black Panther Party attended the inquest and protested the killing. On October 16, 1968, the inquest jury ruled Armstead's death justifiable.
sources:
http://fbidocs.com/welton-armstead/