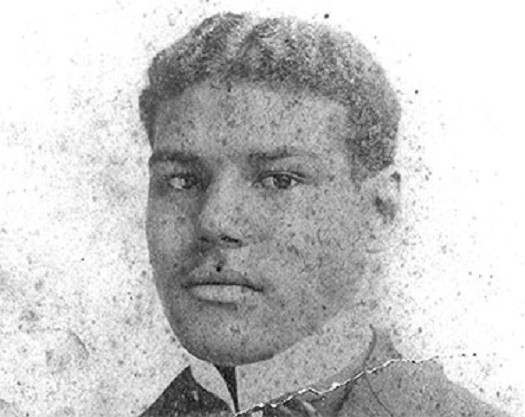 Edwin Augustus Harleston was an African-American painter associated with the Charleston Renaissance. He was also the first president of the Charleston, South Carolina, chapter of the NAACP, and a businessman.
Harleston was born in Charleston on March 14, 1882, to the shipper-turned-mortician Edwin Gailliard Harleston and Louisa Moultrie. Harleston won a scholarship to the Avery Normal Institute and graduated valedictorian of his class in 1900. He graduated from Atlanta University in 1904 and, though accepted to Harvard, enrolled in the School of Fine Arts in Boston the next year. He studied in Boston from 1906 to 1912. He graduated from the Renourd Training School for Embalmers in 1917.
After completing his studies, Harleston returned to South Carolina to help his father run the funeral home, continuing to do so until 1931, the year both he and his father died. He became active in local civil rights groups and in 1917 rose to be president of Charleston's newly formed branch of the NAACP. One campaign he led succeeded in getting the local public school system to hire black teachers.
Harleston was a founding member of the Charleston chapter of the National Association for the Advancement of Colored People (NAACP) in 1917 and served as its first president. In 1919, he organized a campaign and petition drive to allow black teachers to teach in the black public schools in Charleston. The effort resulted in a change of state law. That same year Harleston attended the NAACP convention in Cleveland, Ohio, as a branch delegate.
On September 15, 1920, Harleston married Elise Forrest in Brooklyn, New York, where she attended photography school. They made their home in Charleston and shared an art studio. The Harlestons adopted their niece Gussie after her mother succumbed to tuberculosis in 1920.
The subject of much of Harleston's early artwork was family, friends, and daily life. "The Charleston Shrimp Man," "The Honey Man," and "The Old Servant" featured images that evoked the rich African American cultural heritage of the Lowcountry. Many of Harleston's compositions during World War I illustrated the role of African Americans in the war effort, demonstrating their patriotism, sacrifice, and participation on the war front. His drawing "A Colored Grand Army Man," after a photo taken by Elise, won first place in the NAACP's Spingarn Competition. By the mid-1920s Harleston had established a solid reputation as a portrait artist.
sources:
http://thejohnsoncollection.org/edwin-harleston/
https://en.wikipedia.org/wiki/Edwin_Harleston