Florence Mills, who was also known as the "Queen of Happiness," was one of the most successful entertainers of the 1920s. She had an enchanting quality about her that made her singing mesmerizing to all who listened. James Weldon Johnson's assessment was that "the upper range of her voice was full of bubbling, bell-like, bird-like tones."
Mills was born as Florence Winfrey on January 25, 1896, in Washington, D.C. Although she lived in poverty, her talent for singing was obvious from a very young age. By the age of five, she made her first stage debut under the name "Baby Florence." In 1903, her family moved to the Harlem district of New York City, and in 1910, she formed a traveling vaudeville act with her two older sisters.
In 1921, Mills big break came when she landed the lead role in the Off-Broadway musical "Shuffle Along" by Eubie Blake and Noble Sissle. The show was a huge hit. Mills audience was enchanted by her uninhibited dance moves and high voice.
Mills was later offered a role with the Ziegfeld Follies, but she declined in order to start an all-black revue. In 1926, she appeared in "Blackbirds" and sang "I'm a Little Blackbird Looking for a Bluebird," which became her trademark song. Unfortunately, Mills died in 1927 due to health complications.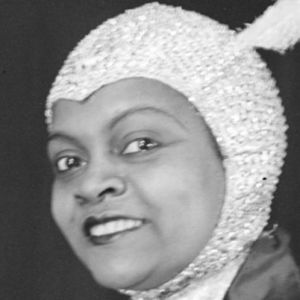 sources:
http://www.britannica.com/biography/Florence-Mills
http://dclibrarylabs.org/blkren/bios/millsf.html