Mildred Mitchell-Bateman was the first African-American woman to be named to a high-ranking office in West Virginia state government. In 1962, she became director of the Department of Mental Health and served in that capacity for fifteen years.
Mitchell was born in Brunswick, Georgia, in 1922, the daughter of a minister and a registered nurse. She attended Barber-Scotia College in Concord, North Carolina, from 1937 to 1939, and graduated from Johnson C. Smith University in Charlotte in 1941. She received an M.D. from the Women's Medical College of Pennsylvania in 1946. While interning in Philadelphia, Mitchell was hired as a staff physician at Lakin State Hospital, the black hospital for the mentally ill in West Virginia.
Mitchell married a Lakin therapist William L. Bateman of Parkersburg on Christmas Day, 1947. After a three-year stint at the Meninger School of Psychiatry in Topeka, Kansas, Dr. Mitchell-Bateman returned to Lakin as the hospital's clinical director in 1955. Three years later, she was promoted to superintendent of the hospital. In 1960, Mitchell-Bateman was named supervisor of professional services for the state Department of Mental Health. On December 17, Governor Wallace "Wally" Barron named her director, the first African-American woman to lead a West Virginia state agency.
She developed a program entitled, "Breaking the Disability Cycle," which gave hope to patients who were labeled as untreatable. In 1973, Dr. Mitchell-Bateman became the first black woman to serve as vice president of the American Psychiatric Association. Four years later, she was one of four psychiatrists on the President's Commission on Mental Health, which resulted in the Mental Health Systems Act, passed in 1980.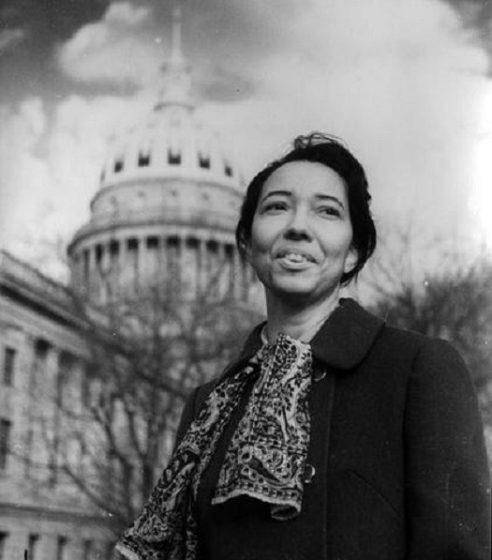 source:
https://en.wikipedia.org/wiki/Mildred_Mitchell-Bateman