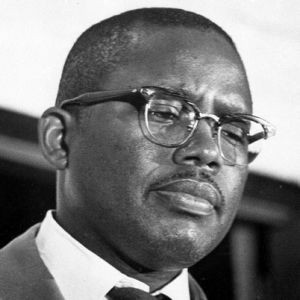 Fred Gray is a prominent Alabama civil rights attorney whose clients have included Martin Luther King Jr., Rosa Parks, and the victims of the Tuskegee Syphilis Study. When he opened his Montgomery law office in 1954, Gray was one of the few African American attorneys in the state. His career blossomed in the context of the civil rights movement, as he played a pivotal role in dismantling legal segregation in the state.
Gray was born in the Washington Park section of Montgomery on December 14, 1930, to Abraham and Nancy Jones Gray. He was a gifted child who entered his aunt's first-grade class at Loveless School at the age of five. After he completed the seventh grade, his mother insisted that he attend the Nashville Christian Institute (NCI), a boarding school operated by Churches of Christ for African Americans. The Grays were devout members of Montgomery's Holt Street Church of Christ, and Gray's mother dreamed that her youngest son would become a preacher. Gray excelled at NCI. He was selected as a student representative, or "boy preacher," to accompany the school's African American president, Marshall Keeble, on fundraising tours. Keeble was the most popular preacher within the predominantly white denomination, and Gray honed his speaking skills under his tutelage. He completed his coursework early and enrolled in Alabama State College shortly before he turned 17.
Although he intended to become a history teacher and preacher, a faculty mentor at Alabama State pressed Gray to enter law school. After gaining entrance to Cleveland's Western Reserve University Law School (now Case Western Reserve University), Gray privately pledged to return to Montgomery and fight the city's segregation laws. At the age of 23, Gray came back to Montgomery, ready to keep that pledge. After Rosa Parks refused to relinquish her bus seat on December 1, 1955, the young Gray, who shared lunch with Parks earlier that day, became her attorney. Despite Gray's efforts, Parks was convicted of disorderly conduct and violating a civil ordinance.
Gray handled a number of major, key cases in the Civil Rights Movement. In 1960's Gomillion v. Lightfoot, he argued before the Supreme Court the unconstitutionality of Tuskegee-based rezoning laws created by local officials that would leave African-Americans out of elections. In another Supreme Court case, Gray was diligent in his efforts to have the NAACP be able to organize in Alabama after the group was outlawed in the state.
source:
https://www.biography.com/people/fred-gray-21308983