Frederick Dewayne "Freddie" Hubbard was an American jazz trumpeter. He was known primarily for playing in the bebop, hard bop and post-bop styles from the early 1960s onwards.
Hubbard started playing the mellophone and trumpet in his school band at Arsenal Technical High School in Indianapolis, Indiana.
In his teens Hubbard worked locally with brothers Wes and Monk Montgomery and worked with bassist Larry Ridley and saxophonist James Spaulding. At the age of 20, he moved to New York, and began playing with some of the best jazz players of the era, including Philly Joe Jones, Sonny Rollins, Slide Hampton, and Quincy Jones.
Hubbard played on Olé Coltrane, John Coltrane's final recording session for Atlantic Records. Together with Eric Dolphy, Hubbard was the only sideman who appeared on both Olé and Africa/Brass, Coltrane's first album with Impulse!.
He achieved his greatest popular success in the 1970s with a series of albums for Creed Taylor and his record label CTI Records, overshadowing Stanley Turrentine, Hubert Laws, and George Benson.
In the 1980s,  Hubbard was once again leading his own jazz group – this time with Billy Childs and Larry Klein, among others, as members – attracting favorable reviews, playing at concerts and festivals in the USA and Europe, often in the company of Joe Henderson, playing a repertory of hard-bop and modal-jazz pieces.
In 2006, the National Endowment for the Arts accorded Hubbard its highest honor in jazz, the NEA Jazz Masters Award. On December 29, 2008, Hubbard died in Sherman Oaks, California from complications caused by a heart attack he suffered on November.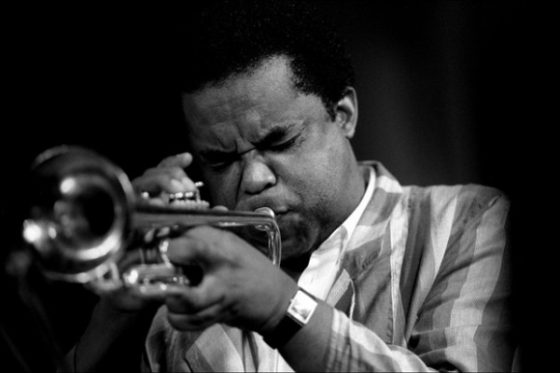 source: