Archy Lee was born into slavery in Mississippi in 1840 and very little is known about his childhood. Lee was owned by Charles Stovall, and in 1857, Stovall moved to California from Missouri, taking Lee with him.
Lee's concern grew about having to return to a slave state, so he escaped from Stovall and hid in a hotel run by a free black person. He was later arrested and charged with violating the Fugitive Slave Law of 1850, which protected a slave owner from losing his or her property in the event of the slave fleeing from his or her possession.
The case went in front of the county court in San Francisco. Lee had acquired an attorney, who argued that since California was a free state, Stovall was not able to possess a slave in California unless he was in transit. Lee's attorney indicated that Stovall was not in transit on account of his hiring Lee out for labor and his opening of a school.  Stovall's attorney countered that Lee was his rightful slave because he had owned him in Mississippi and should be returned back to him.
After a delay of over two weeks, the judge presiding over this case ruled in favor of Archy Lee and granted him his freedom. During this delay, Stovall arranged for the Supreme Court of California to hear the case.  As soon as Lee was free, he was arrested again.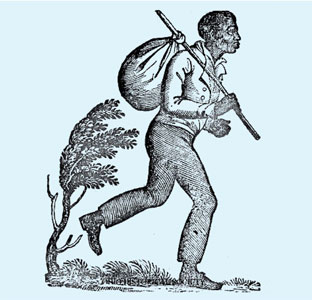 The case eventually went in front of the highest court of California. There were three judges who presided over the case, two of whom were pro-slavery. The Supreme Court ruled that Lee should be returned back into Stovall's custody and into slavery. The news angered anti-slavery white activists as well as the Black community. Stovall was forced to sneak Lee aboard a vessel and attempted to smuggle him out of the harbor and sail back to Mississippi.
However, a strong network of San Francisco free blacks and white abolitionists located Lee and had police officers arrest Stovall for kidnapping him. Stovall's pro-slavery supporters argued that the arrest was a ploy to get Lee away from his owner.
After the kidnapping of Lee and the subsequent arrest of Stovall, the case was again brought before the California State Supreme Court.  However, this time, the judges presiding over the case ruled in Lee's favor, declaring that he was not a fugitive slave. Archy Lee moved to Canada during the Frazier River Gold Rush in 1858. It is believed that he died in 1873.
source:
http://www.blackpast.org/aaw/archy-lee-case-1858