"To be in the margin is to be part of the whole but outside the main body."
Gloria Jean Watkins, better known by her pen name "bell hooks," is an acclaimed author, social activist, and feminist.
She was born on September 25, 1952, in Hopkinsville, Kentucky, to Veodis Watkins, a custodian and Rosa Bell Watkins, a homemaker. She was educated in racially segregated public schools and had a passion for reading.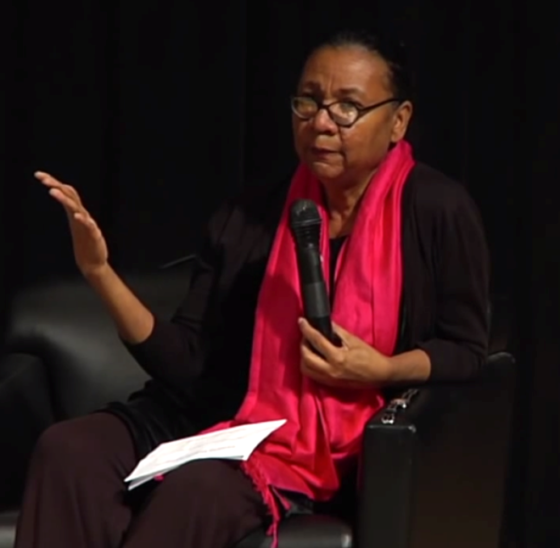 She graduated from Hopkinsville High School in Hopkinsville, Kentucky. She obtained her B.A. in English from Stanford University in 1973, and her M.A. in English from the University of Wisconsin–Madison in 1976. In 1983, after several years of teaching and writing, she completed her doctorate in literature at the University of California, Santa Cruz, with a dissertation focused on author Toni Morrison.
Watkins began teaching in 1976 as an English professor and senior lecturer in Ethnic Studies at the University of Southern California. During her three years there, Golemics, a Los Angeles publisher, released her first published work, a chapbook of poems titled "And There We Wept," written under her pen name, "bell hooks." She adopted her grandmother's name as a pen name because her grandmother, Bell Blair Hooks, "was known for her snappy and bold tongue," which she greatly admired.
She taught at several post secondary institutions in the early 1980s, including the University of California-Santa Cruz and San Francisco State University. South End Press published her first major work, "Ain't I a Woman? Black Women in Feminism," which has been deemed an influential contribution to feminist thought. It also examines several recurring themes throughout her body of work, including the historical impact of sexism and racism on black women, devaluation and marginalization of black womanhood, the concept of a white-supremacist-capitalist-patriarchy, the disregard for issues of race and class within feminism, media roles and portrayal and the education system.
She has published more than 30 books, ranging in topics from black men, patriarchy, and masculinity to self-help, engaged pedagogy to personal memoirs, and sexuality (in regards to feminism and politics of aesthetic/visual culture). Her writing has focused on the intersectionality of race, capitalism, and gender, and the way in which those subgroups produce and foster oppression and class domination. In 1992, Publishers Weekly deemed "Ain't I a Woman?: Black Women and Feminism," to be "One of the twenty most influential women's books in the last 20 years."
Throughout her academic career, hooks has held positions as Professor of African-American Studies and English at Yale University, Associate Professor of Women's Studies and American Literature at Oberlin College in Oberlin, Ohio, and as Distinguished Lecturer of English Literature at the City College of New York. A passionate scholar, hooks is among the leading public intellectuals of her generation.
source:
http://www.blackpast.org/aah/hooks-bell-gloria-jean-watkins-1952