Arthur "Arturo" Alfonso Schomburg was a pioneering historian and scholar who helped lay the foundation for the field of African and African-American studies. Schomburg dedicated his life to educating, collecting, and sharing research about the black experience.
Schomburg was born on January 24, 1874, in Puerto Rico. His mother, Mary Joseph, never married his father, Carlos Federico Schomburg, who was of mixed German and Puerto Rican heritage. Schomburg was raised mostly by his mother, who worked as a midwife. It was when an elementary school teacher claimed that black people had no history or heroes that Schomburg decided he would set out to find all he could about African and African-American History. He first delved into the history of black Puerto Ricans to find out their many accomplishments.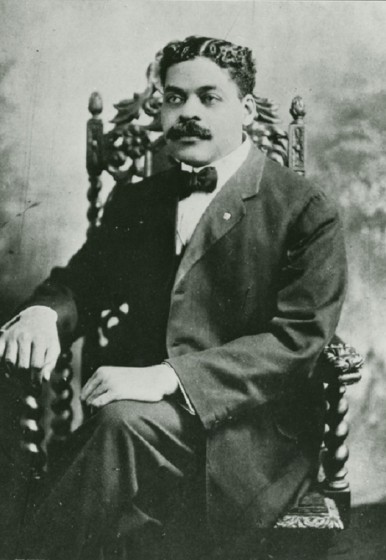 By the age of 17, Schomburg left the Caribbean for America. He settled in a Cuban community in Manhattan and found work as a bellhop, elevator operator, and porter. He attended classes at Manhattan Central High School. He later became politically active and served as the secretary of a group called Las Dos Antillas.
In 1898, when the Spanish-American War resulted in American control over Puerto Rico and Cuba, Schomburg became disillusioned with Caribbean nationalism and turned his attention to the experience of people of African descent. By 1911, Schomburg had become lodge master of El Sol de Cuba. That same year, at age 37, he became a founding member of the Negro Society for Historical Research, a group that aimed to promote black literary and artistic expression.
Schomburg was also active in the American Negro Academy, along with prominent black intellectuals like W.E.B. Du Bois. In 1920, he became the president of the Academy and held that title until the group disbanded in 1929. Through his involvement with these varied civic groups, Schomburg became a prominent figure in the Harlem Renaissance, and was also known for raising awareness of black culture and history. Schomburg wrote extensively and was constantly adding to his literature collection, as he had over 5,000 books, manuscripts, pamphlets, and papers.
In 1926, Schomburg's collection was purchased through a grant from the Carnegie Foundation to help establish the Division of Negro Literature History and Prints collection at the 135th Street Branch of the New York Public Library. Schomburg died in 1936.
source:
http://welcometoharlem.com/arthur_schomburg