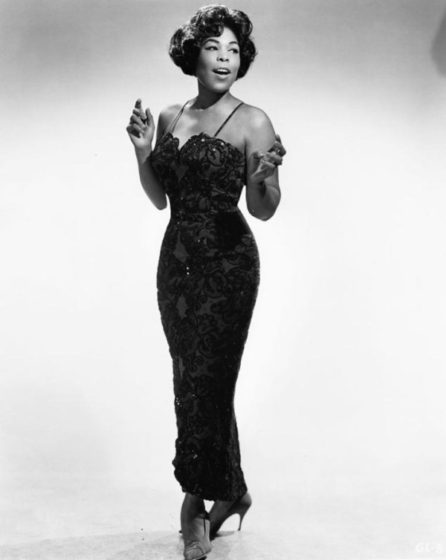 Gloria Lynne, also known as Gloria Alleyne, was an American jazz vocalist with a recording career spanning from 1958 to 2007.
Lynne was born in Harlem in 1929 to John and Mary Wilson, a gospel singer. She grew up in Harlem, and as a young girl, Lynne sang with the local African Methodist Episcopal Zion Church Choir.
At the age of 15, she won first prize at the Amateur Night contest at the Apollo Theater. She shared the stage with contemporary nightclub vocal ensembles as well as with Ella Fitzgerald.
Lynne recorded as part of such groups as the Enchanters and the Dell-Tones, in the 1950s. She recorded as a soloist under her birth name, though most of her work was released under her stage name on the Everest and Fontana labels. In 1958, she was signed to Everest.
In the 1960s, Lynne had several hits including "June Night", "Love I Found You", "I'm Glad There Is You", 1964's "I Wish You Love", which became her signature song, and "You Don't Have To Be a Tower of Strength."
In 1996, Lynne received the International Women of Jazz Award, and she was honored with a Pioneer Award by the Rhythm and Blues Foundation in 1997. Other awards and recognition include the National Treasure Award from the Seasoned Citizens Theatre Company (2003); induction into the National Black Sports and Entertainment Hall of Fame; Living Legend Award from the State of Pennsylvania (2007). Lynne died of a heart attack on October 15, 2013, in Newark, New Jersey, at the age of 83.
source: