By: Jasmine Cochran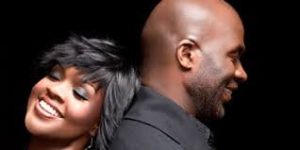 Gospel music is as integral to the black experience as soul food and family reunions. Thomas A. Dorsey, dubbed the "Father of Gospel Music," changed its tradition makeup in the 1930s. Since then, other genres have found themselves intermingled with this musical art form, including jazz, blues, and hip-hop. As gospel music continues to evolve, it also continues to birth stars and create legends who have the vocals, lyrics, and instrumental skills to touch our souls unlike anything else. Below are three superstars in the world of Gospel who won't soon be erased from our memories. Even those who don't follow the teachings that this music provides the soundtrack for find themselves stirred by the songs these artists have brought to our lives, implanting themselves in our history.
BeBe and CeCe Winans
A Grammy award winning brother and sister gospel duo from Detroit, MI, BeBe and CeCe Winans burst onto the scene with their first mainstream album, BeBe & CeCe Winans.
Although their music was wildly successful and loved by millions, they faced scrutiny from many traditional gospel fans for their contemporary style that oftentimes sounded more like R&B, so much so that their songs found themselves in heavy rotation on R&B radio stations. However, the ambiguity of their lyrics was one of the biggest draws for their fans. Bebe & CeCe saw increasing success throughout the 1980s and 1990s, including hits like "Lost Without You," "Addictive Love," and "I'll Take You There." Fortunately for their fan base, they will soon embark on a tour to introduce the world to their new music.
Kirk Franklin
We first met Kirk as he led his choir, partially singing, partially talking, in Kirk Franklin and The Family's 1993 debut. Raised by his Aunt Gertrude, Franklin found himself wrapped in a tumultuous lifestyle during his teens, but it didn't take long for him to return to this Baptist roots and his love for music. Contemporary Gospel got an injection of soul with the group, who went on to create the R&B's first Christmas album to make it to number one. Franklin has won 12 Grammys, created numerous top hits, and has contributed to soundtracks. His most recent hit, "Wanna Be Happy," was met with open arms and quickly soared to the top of the charts. Franklin's energy and creative style keeps his fans close and has solidified his place in Gospel history.
Mahalia Jackson
New Orleans native, Mahalia Jackson, is hailed as one of the Mother of Gospel Music. Her accolades are many, but one of her most notable moments was when she sang at the 1963 March on Washington, where she appeared at the request of Dr. Martin Luther King, Jr. She moved to Chicago in her teens with the intention of becoming a nurse, but her calling as a singer quickly gripped and rerouted her plans. As she worked her way to the top, she simultaneously worked other jobs to stay afloat. In 1947, her recording of "Move On Up a Little Higher" sold millions of copies, catapulting her career. She went on to partake in the Civil Rights Movement, make several television appearances, and solidify her place in every devout Gospel fan's music collection. Jackson died of a heart attack in 1972.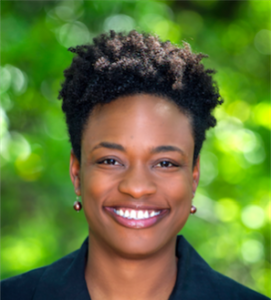 Jasmine loves people, food, culture, fitness, and nature. She wants you to find what you love and live it until you die, because if you don't do that, you're not truly living, anyway.
Sources:
https://www.thetoptens.com/best-gospel-singers/
Photocred: bet.com