Harriette B. Conn was born September 22, 1922. She was the daughter of famed attorney Robert L. Bailey and his wife Nelle Vesta Hayes Bailey.
Conn studied Latin and history at Crispus Attucks High School, from which she graduated in 1937 at the age of fourteen. Following in her father's footsteps, she attended Talladega College where she received her A.B. in 1941. Years later, Conn returned to school to take night classes at Indiana University School of Law in Indianapolis while raising seven children at home. She graduated in 1955 with a J.D. While in law school, she was the recipient of the first Indiana University Foundation Scholarship awarded at the Indianapolis campus.
Following her admission to the bar, Conn served as an Indiana deputy attorney general from 1955 to 1965, and as a Marion County deputy prosecuting attorney from 1968 to 1970. As a state representative for Marion County between 1967 and 1969, she introduced legislation expanding married women's property rights.
Conn served as state public defender in 1970, during which time she oversaw the expansion of the office from a staff of three to twenty-seven attorneys. She also served as chairperson of the state advisory committee of the U.S. Civil Rights Commission and as legal counsel to the Indianapolis branch of the NAACP. Conn also devoted her time to a private legal practice, chairing the National Women's Political Caucus, and other activities. Conn died in Indianapolis on August 21, 1981.
Conn was a member of several legal organizations including the American Bar Association, the Marion County Bar
Association, the Indianapolis Bar Association, Indianapolis Lawyers Commission, and the Indiana Women Lawyers
Association. She was also a  life member of the National Association for the Advancement of Colored People and a member of the United States Commission on Civil Rights.
She was inducted into the Crispus Attucks High School Hall of Fame in 1970. She received a honorary Doctor of Civil Law degree from Franklin College in 1971. Twice honored with the state's distinguished service award, she was named Sagamore of the Wabash by Governor Matthew Welsh in 1962, and again by Governor Otis Bowen in 1979.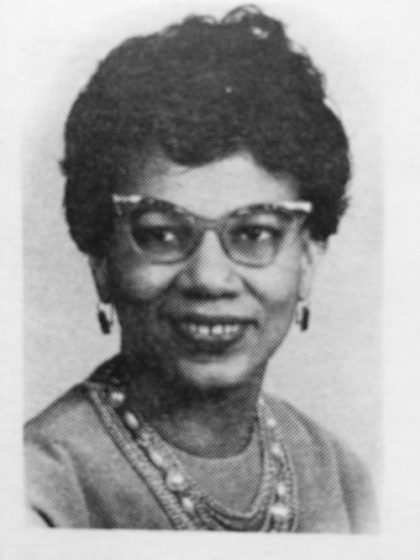 source:
http://www.indianahistory.org/our-collections/collection-guides/harriette-bailey-conn-collection-1909-1990.pdf