By: Melanie Cunningham
Ruby McCollum was a wealthy African-American woman whose story unfolded before the country's eyes in 1952 for the murder of Dr. C. Leroy Adams – a white doctor and member of the state senate in Florida.  It was alleged that Ruby was being sexually abused by Dr. Adams for years and was pregnant with his second child at the time of his murder.  Her story was covered by Zora Neale Hurston for the Pittsburgh Courier, reporting live from the courtroom.  On August 3, 1952 McCollum went to the office of Adams and shot him with two of her children in a car, though it is alleged that she shot him over an unpaid doctor bill. Initially, she was convicted of first-degree murder and sentenced to the electric chair.  Due to a technicality and Judge Hal Adams not being present at the crime scene during the inspection,  The she was granted a retrial.  In the retrial, her attorney Frank Cannon sought to have McCollum deemed unfit for trial due to mental incompetence; she was committed to the Florida State Hospital in Chattahoochee, FL for 20 years.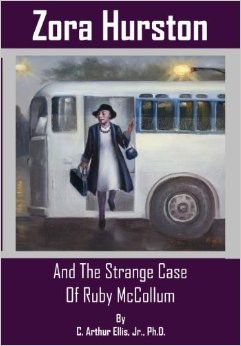 Ruby McCollum nee Jackson was born August 31, 1909 in Zuber, FL.  She attended Fessenden Academy, a school for gifted Black children in Ocala, FL.  The Fessenden Academy was opened in 1868 as a private school with the mission of providing education to Black students.  It is said the Ruby excelled in mathematics, especially in the field of accounting.  This would be advantageous later to her in life, as her husband became involved with an illegal lottery business of Bolita.  She married Buck McCollum and raised four children with him.  McCollum's youngest daughter is alleged to be the biracial child of Dr. Adams' sexual abuse.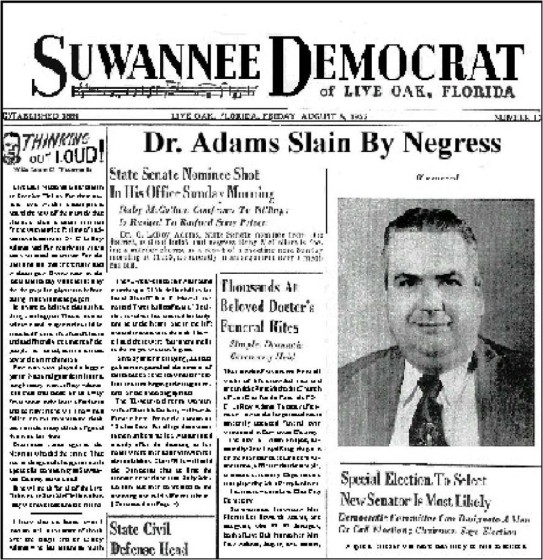 After being institutionalized, Ruby went to live at a home paid for by William Bradford Huie in exchange for writing her story in a book entitled "Ruby McCollum: Woman in the Suwannee Jail".  It is suspected that Ruby McCollum suffered from Ganser Syndrome, as she had no recollection of the murder of Dr. C. Leroy Adams.  During her stay in the Florida State Hospital, there were rumors that doctors and nurses were performing electroshock therapy and giving patients too much Thorazine, both having negative effects on memory.  Ruby McCollum lived the rest of her life in Florida and died from a stroke on May 23, 1992 in the New Horizons Rehabilitation Center. She was 82.
*Melanie Cunningham holds a Bachelors of Arts in Sociology and African and African-American Studies from the University of Virginia.
Sources:   Cork, J. (Director). (2015). You Belong to Me: Sex Race and Murder in the South [Motion picture].
http://www.dailymail.co.uk/news/article-2893576/Jim-Crow-era-shooting-revisited-new-documentary.html
http://persephonemagazine.com/2011/02/the-sad-story-of-ruby-mccollum/