Napoleon Brown Goodson Culp,  better known by his stage name Nappy Brown, was an American R&B singer. His hits include the 1955 Billboard chart #2, "Don't Be Angry" and "Night Time Is the Right Time." Brown's style is instantly recognizable; he used a wide vibrato, melisma, and distinctive extra syllables, in particular, "li-li-li-li-li."
Born Napoleon Brown Goodson Culp to Kathryn Culp and Sammie Lee Brown. After his mother died he was brought up by Fred and Maggie Culp. They attended Gethsemane AME Zion Church and he attended school in Charlotte, North Carolina.
He began his career singing gospel music before switching to R&B. In 1954 he won a recording contract with Savoy Records, which yielded a series of hits, including "Don't Be Angry."  Brown was among the biggest stars in R&B frequently touring with the revues of Alan Freed.
His songs, along with those of his peers and contemporaries (such as Little Richard, Chuck Berry, and Fats Domino), were among the first wave of African-American pop music to become noticed and popular with white audiences. Elvis Presley reportedly used to see Brown perform whenever he appeared in Memphis.[5] In addition to Brown's influence on blues music, and 1950s R&B and pop, Brown's powerful and protean voice, combined with his distinctive emotive style, is widely viewed as a key link in the development of soul music.
In the early 1980s, a renewed interest in R&B led to some of Brown's early songs being released on European albums. At the urging of Bob Margolin, former guitarist for Muddy Waters's band and a fan of Brown, Brown returned to the music industry, beginning with a successful tour of Scandinavia in 1983. Brown's Savoy Records hit, "Piddly Patter" was featured in the John Waters film, Cry-Baby.
A prison term kept Brown inactive for much of the 60s. He returned to music with an album for Elephant V in 1969 and recorded gospel music in the 70s with the Bell Jubilee Singers for Jewel and as Brother Napoleon Brown for Savoy.
In the 80s, Brown was rediscovered by a later generation of blues enthusiasts. He performed at festivals and recorded for Black Top and Alligator Records, with guitarist Tinsley Ellis and his band the Heartfixers accompanying him on 1984's Tore Up. Brown's final performance came at in May 2008 at the annual Blues Music Awards; he passed away in September of that year at age 78.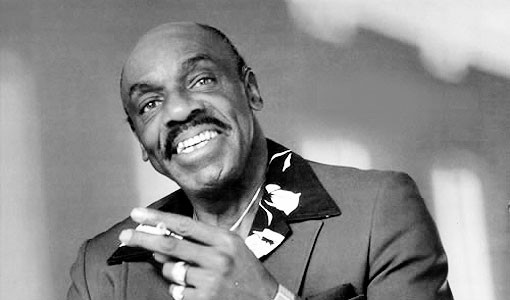 source:
https://en.wikipedia.org/wiki/Nappy_Brown