John Lee Hooker was an American blues singer, songwriter, and guitarist. He rose to fame performing an electric guitar-style adaptation of the Delta Blues. However, he was known to incorporate several other elements such as developing his own driving-rhythm boogie style.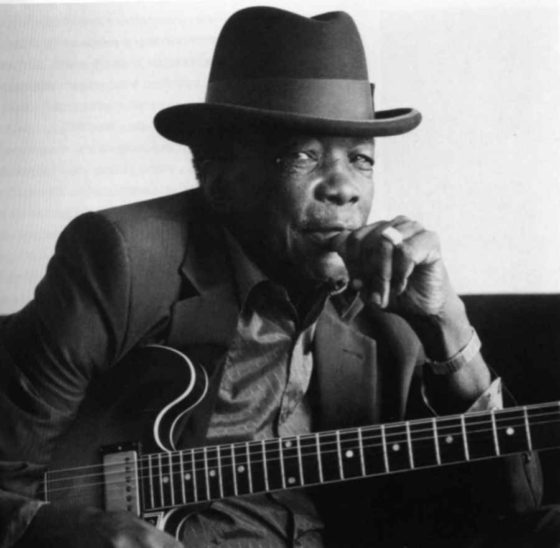 It is believed Hooker was born on August 22, 1912, in Tutwiler, Mississippi. However, there are others who have listed his birthplace near Clarksdale in Coahoma County. Hooker along with his eleven siblings were homeschooled. They were only allowed to listen to religious music in the home. His parents separated in 1921, and his mother married William Moore, a blues singer who gave Hooker his first introduction to the guitar.
At the age of 14, John Lee Hooker ran away from home, reportedly never seeing his mother or stepfather again. Hooker's recording career began in 1948, when Los Angeles-based Modern Records released a demo he had recorded for Bernie Besman in Detroit. The single, "Boogie Chillen," it became a hit and the biggest selling race record of 1949.
Despite being illiterate, Hooker was a prolific lyricist. In addition to adapting traditional blues lyrics, he also wrote originals. In the 1950s, many black musicians saw little money from their record sales. Therefore, Hooker often recorded variations on his songs for new studios for an upfront fee.
In the 1980 film The Blues Brothers, Hooker performed as a street musician. In 1989, he recorded the album The Healer with a number of guest musicians, including Carlos Santana and Bonnie Raitt.
Hooker fell ill while on a tour of Europe in 2001. Before his big performance, he died in his sleep on June 21. He is believed to have been two months short of his 89th birthday. Among his many awards, Hooker has a star on the Hollywood Walk of Fame, and in 1991, he was inducted into the Rock and Roll Hall of Fame.
source: