At six years old, most young children are entering first grade. That was not the case with the extraordinary Joshua Beckford. At the age of six, he started taking classes at the Oxford University, and has dreams of someday becoming a neurosurgeon.
Beckford's father, Knox Daniel, first noticed his son was clever when he was sitting on his lap while on the computer. Young Joshua was reading fluently by the time he was two-and-a-half, and taught himself to touch-type on a computer before he could write using a pencil. He can speak Japanese, practices medical surgery on a computer simulator, and has completed more than 1,000 math problems.
In 2011, his father wanted to challenge his son, so he wrote to the university to see if he could participate in a philosophy course for bright children between the age of eight and thirteen. They agreed, and Joshua was the youngest student ever accepted. He even passed with distinction.
Beckford was too advanced for a standard curriculum, so he was forced to be home-schooled. Throughout his studies, he has taken an interest in Egypt and is working on a children's book about the historic nation.
In addition to all of his academic success, the young scholar is the face of the National Autistic Society's Black and Minority campaign. The organization works to highlight the obstacles minorities face when trying to obtain access to the support and services they need.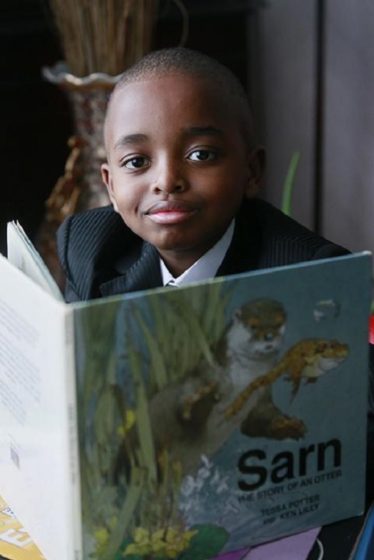 sources:
http://thesource.com/2014/05/07/joshua-beckford-is-the-youngest-kid-to-attend-oxford-university/
http://m.haringeyindependent.co.uk/news/10430758._He_could_understand_the_alphabet_at_ten_months_old_/