Shadrach Minkins was an African-American fugitive slave from Virginia who escaped in 1850. Minkins was born into slavery about 1814 in Norfolk, Virginia.
In 1850, Minkins escaped slavery in Virginia and arrived in Boston, Massachusetts, where he got a job as a waiter. Later that year, Congress enacted the Fugitive Slave Act, which allowed federal agents to seize escaped slaves living in free states and return them to their owners. It required law enforcement in all states to cooperate in enforcing this federal law. On February 15, 1851, United States Marshals posed as customers at Taft's Cornhill Coffee House where Minkins worked, arrested him on February 15, 1851.
Minkins was taken to a hearing at the Boston Federal courthouse. There were several attorneys who reached out to help Minkins by offering their services. However, black abolitionists heard about Minkins and broke into the Boston courthouse and rescued him. After the courthouse rescue, Minkins fled to Canada with other African-Americans. The group of blacks created the first Black community in Montreal. Minkins died in 1875 a free man.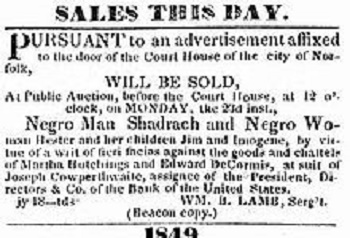 source:
http://aaregistry.org/historic_events/view/abolitionists-rescue-slave-courtroom