Dr. Joseph H. Ward was the first African-American Doctor to head a VA Hospital in Indianapolis.
Ward was born in Wilson in 1870. Although he began his life in Wilson, North Carolina, a place that at the time had few prospects for an African Americans. Little is known of his early life, but by 1897, he had graduated from the Physio-Medical School of Indiana and later would establish one of the first hospitals for African Americans in Indianapolis.
He enlisted for military service during World War I on August 10, 1917 and served with the 92nd Division medical corps. The 92nd Division was one of two segregated units of the Army, at that time, and Dr. Ward became one of only two African American officers in the medical corps to attain the rank of Major during the war. He was honorably discharged from active service on May 29, 1919.
On February 12, 1923, Vice President Calvin Coolidge dedicated a new veterans hospital in Tuskegee, Alabama for African American veterans who served in World War I. The segregated hospital was authorized as part of the First Langley Act in March 1921 and constructed by the Treasury Department for the Public Health Service.
Dr. Ward led the new veterans hospital through its tumultuous beginnings. He hired the best staff, and shaped its success as an all-black hospital. He even proposed medical internships in cooperation with Tuskegee Institute as early as 1925, a generation before a national program was initiated at VA in 1946. Dr. Ward retired in 1936, after 12 years of service and returned to Indianapolis. He died on December 12, 1956.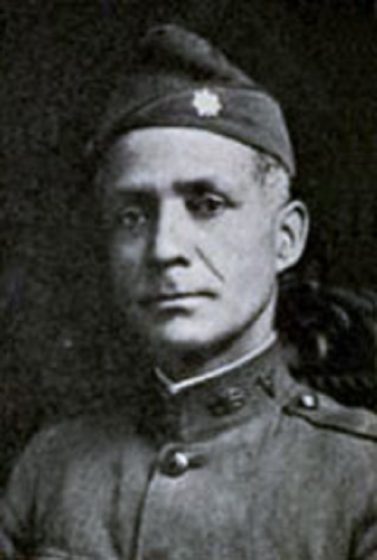 source:
https://www.pittsburgh.va.gov/about/va-history/first-african-american-hospital-director.asp