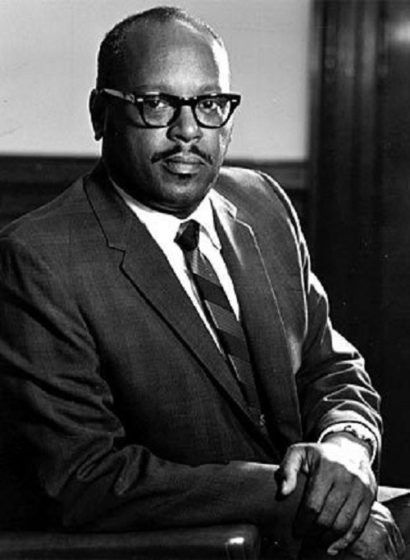 Judge Harry A. Cole, the first black to serve on Maryland's highest court and the first elected to the state Senate.
Cole was born in Washington, D.C., Cole was one of five children. His father died while he was an infant and his mother moved the family back to Baltimore where she had grown up.
Cole attended Baltimore public schools and graduated from Douglass High School, He then attended and graduated as class valedictorian from Morgan State College with an A.B. in 1943. Immediately after college, Cole joined the U.S. Army where he was commissioned as a 1st Lieutenant in the Quartermaster Corps. He received an honorable discharge in 1946. Cole resumed his education and went on to the University of Maryland Law School where he earned an LL.B. in 1949. He was admitted to the Maryland Bar in 1949.
Among Judge Cole's most notable accomplishments during his 14-year tenure on the court were writing the unanimous opinion that upheld the right of the state to fund abortions for poor women and his lone dissent in a decision upholding Maryland's method of local funding of public schools. Judge Harry A. Cole died of pneumonia in 1999.
source:
https://en.wikipedia.org/wiki/Harry_A._Cole