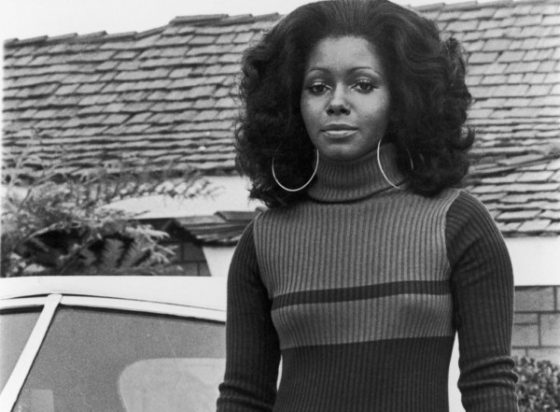 Judy Lenteen Pace is best known for her tv and film roles, particularly blaxploitation films. She appeared in TV series Peyton Place as Vickie Fletcher and The Young Lawyers as Pat Walters.
Pace was born in 1942 in Los Angeles, California. She made her first film debut in 13 Frightened Girls in 1963. Her first major break in Hollywood in 1968 as the first black villainess on TV with her role as Vickie Fletcher in the hit ABC-TV soap-opera/drama series Peyton Place.
One of Pace's biggest roles was that of Linda Sayers in the 1971 tearjerker 'Brian's Song.' A major motion picture based on the real-life relationship between teammates Brian Piccolo and Gale Sayers and the bond established when Piccolo discovers that he is dying.
Pace won acclaim for her role as Iris in the Ossie Davis directed Cotton Comes to Harlem in 1970; in 1973, she played Adelaide in a Las Vegas production of Guys and Dolls.
source:
http://www.thehistorymakers.org/biography/judy-pace-flood-40
https://www.rogerebert.com/interviews/interview-with-judy-pace