Famed Motown choreographer Cholly Atkins was widely known as the "man with all the moves." Whether he was dancing with William Porter, or coaching the Cotton Club Boys for their appearances, he was always somewhere on the dance floor or studio showing off his moves.
Born Charles Sylvan Atkinson, and a native of Pratt City, Alabama, "Cholly Atkins" began dancing in the late 1930s before entering military service in 1942 during World War II. When he left the U.S. Army, he found fame in the two-man act "Atkins & Coles," a top vaudeville dance act with partner Charles "Honi" Coles, which debuted at the Apollo Theater in Harlem, New York.
Atkins teamed with singer and dancer Dottie Saulters in the early 1940's, then in 1946, he teamed with Charles "Honi" Coles and formed the famous act, "Coles and Atkins." He was eventually hired by Berry Gordy to work as a Motown choreographer in 1964, and set about developing the routines that would later become the trademark moves of other Motown acts.  He directed, staged, and choreographed numerous Motown artists, including Smokey Robinson, Marvin Gaye, Gladys Knight and the Pips, Temptations, Aretha Franklin, and many more.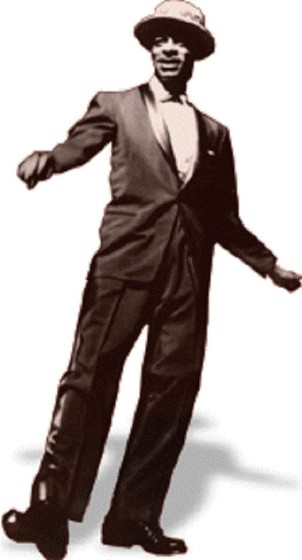 Bands Atkins appeared with the Earl Hines Band, the Louis Armstrong Band, the Cab Calloway Review, Count Basie, Lionel Hampton, Charlie Barnell, and Billie Eckstine.
In 1989, Atkins received a Tony Award for choreographing the Broadway show Black and Blue. He later accepted the National Endowment for the Arts three-year fellowship to tour colleges and universities teaching vocal choreography. He continued to teach dance in Las Vegas until February 2003. Atkins died in March of 2003.
source:
http://www.theatredance.com/legends/atkins.html