Billy Taylor was a composer, educator, broadcaster, and pianist. Taylor was born in Greenville, North Carolina, July 24, 1921. His family moved to Washington, D.C., when he was five years old.
He grew up in a musical family and learned to play different instruments as a child, including guitar, drums, and saxophone. However, Taylor was most successful with the piano, and made his first professional appearance at the age of 13 playing on the keyboard. He was paid one dollar for his performance.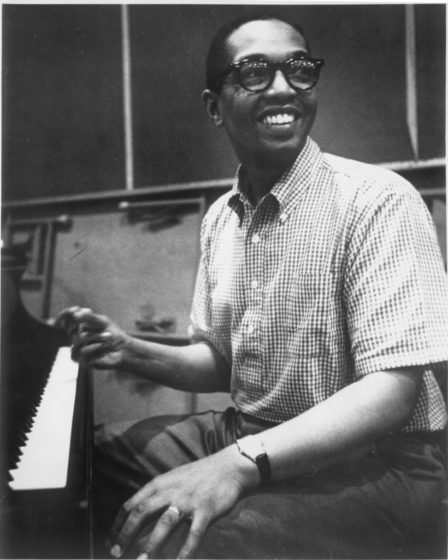 Taylor attended Dunbar High School, the United States first high school for black students. He later attended Virginia State College, where he majored in sociology. Pianist Dr. Undine Smith Moore noticed young Taylor's talent in piano, which resulted in his changing his major to music, graduating with a degree in music in 1942.
In 1952, Taylor composed one of his most famous tunes, "I Wish I Knew How It Would Feel to Be Free," which achieved much popularity with the civil rights movement of the 1950s and 1960s. Nina Simone covered the song in her 1967 album, Silk & Soul.
Taylor also had a broadcasting career which thrived during the 1960s. He founded the New York's Jazzmobile, which provided an arts education program, through workshops, classes, and several types of enrichment programs.
He also worked as a DJ and program director on radio station WLIB in New York. During the 1960s, the Billy Taylor Trio was a regular feature of the Hickory House on West 55th Street in Manhattan. From 1969 to 1972, he served as the music director for The David Frost Show and was the first African American to lead a talk-show band.
In 1981, after being profiled by CBS News Sunday Morning, Taylor was hired as an on-air correspondent. He conducted more than 250 interviews with musicians and received an Emmy Award for his segment on the multi-talented Quincy Jones. In 1989, Taylor formed his own "Taylor Made" record label to document his own music.
With over 20 honorary doctoral degrees, Taylor was also the recipient of two Peabody Awards, NEA Jazz Masters Award, an Emmy Award for "Outstanding Informational, Cultural or Historical Programming," a Grammy Award, and numerous other accolades. Billy Taylor died in 1988, he was 89.
source:
http://aaregistry.org/historic_events/view/mr-piano-billy-taylor