Koko Taylor, dubbed as "The Queen of the Blues," was known for her powerful and rough vocals often heard when she was singing the blues.
Taylor, daughter of a sharecropper, was born with the name Cora Walton on a farm near Memphis, Tennessee.
In 1952, she moved with her husband, Robert "Pops" Taylor, to Chicago. She began singing in different blues clubs around the city.
In 1962, Willie Dixon discovered Taylor, which led to more opportunities and a recording contract with Checker Records. She later recorded Wang Dang Doodle,"\ a song written by Dixon and recorded by Howlin' Wolf five years prior. The record went on to became a hit and climbed to number four on the R&B chart.
Taylor became better known by touring in the U.S. in the late 1960s and early 1970s. She became accessible to a wider audience when she signed with Alligator Records in 1975. She recorded nine albums for Alligator, eight of which were nominated for Grammy Awards.
She received several awards and honors, including the Grammy Award for Best Traditional Blues Album, the Howlin' Wolf Award, and the Blues Music Award. Taylor was inducted into the Blues Hall of Fame in 1997.
In 2003, she appeared as a guest with Taj Mahal in an episode of the television series, Arthur. In 2009, she performed with Umphrey's McGee at the band's New Year's Eve concert at the Auditorium Theater in Chicago.
Taylor's final performance was at the Blues Music Awards on May 7, 2009. Taylor died later that same year at the age of 80.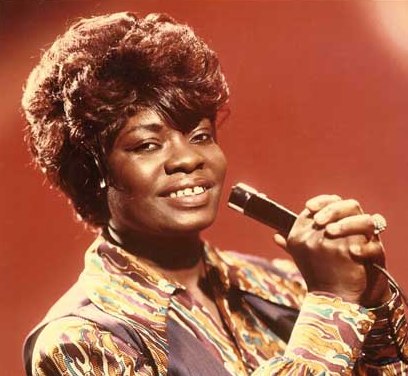 source:
https://en.wikipedia.org/wiki/Koko_Taylor
http://www.alligator.com/artists/Koko-Taylor/