Elijah Abel was a skilled carpenter who helped build the Kirtland LDS Temple. When a significant Mormon population moved to Nauvoo, Illinois, he worked on the Nauvoo Temple, as well. He served as a certified missionary to the LDS church in New York and Canada.
Abel was born in Washington County, Maryland, to Andrew and Delilah Abel, likely in bondage. There is some evidence that he used the Underground Railroad to escape slavery. It is certain that he eventually found his way to the first settlement of the Latter-day Saints, Kirtland, Ohio, where he was baptized into the new religion in 1832.
Abel moved to Cincinnati, Ohio around 1842, where he married Mary Ann Adams. He remained active in his new faith, though he was soon asked to preach only "to his own kind."
Despite such limitations, Abel and his family made the arduous journey to Salt Lake City, Utah in 1852. By that time, the founder of Mormonism and the Latter Day Saint movement, Joseph Smith, Jr. had been assassinated. Abel died in 1884.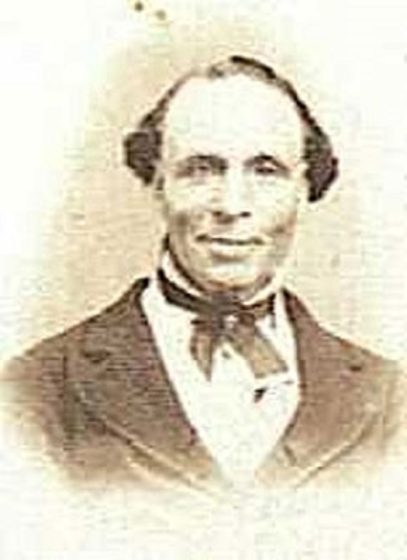 sources:
http://www.blacklds.org/abel
http://www.blackpast.org/aaw/abel-elijah-1810-1884