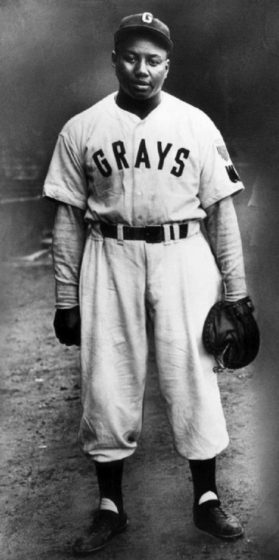 Joshua "Josh" Gibson was one of the best players in the Negro league baseball. Baseball historians consider Gibson to be among the very best power hitters and catchers in the history of any league, including Major League Baseball (MLB).  He was known as the "black Babe Ruth," in fact, some fans at the time who saw both Ruth and Gibson play called Ruth "the white Josh Gibson."
Joshua Gibson was born in Buena Vista, Georgia, on December 21, 1911. His family moved in 1923 to Pittsburgh, Pennsylvania where his father, Mark Gibson, found work at the Carnegie-Illinois Steel Company. As a sixth grader, Gibson prepared to become an electrician, attending Allegheny Pre-Vocational School and Conroy Pre-Vocational School.
His first experience playing baseball for an organized team came at age 16 when he played third base for an amateur team sponsored by Gimbels department store where he found work as an elevator operator. Shortly thereafter, he was recruited by the Pittsburgh Crawfords, which in 1928 was still a semi-professional team. The Crawfords, controlled by Gus Greenlee, was the top black semi-professional team in the Pittsburgh area and would advance to fully professional, major Negro league status.
In the summer of 1930, the 18-year-old Gibson was recruited by Cum Posey, owner of the Homestead Grays, which was the preeminent Negro league team in Pittsburgh; Gibson debuted with the Grays on July 31, 1930. In 1933, he hit .467 with 55 home runs in 137 games against all levels of competition. His lifetime batting average is said to be higher than .350, with other sources putting it as high as .384, the best in Negro league history.
He never played in the major leagues because of racial segregation which was often referred to in baseball as the unwritten "gentleman's agreement."
Gibson died of a stroke in Pittsburgh in 1947 at age 35 just three months before Jackie Robinson became the first black player in modern major league history.  In 1972, he was the second player after Satchel Paige who had played in the Negro leagues to be inducted in the National Baseball Hall of Fame.
sources: