Luther P. Jackson was a professor at Virginia State University who urged blacks to vote and own property as ways to secure their citizenship. He is regarded as one of the precursors to the modern civil rights movement.
Jackson was born in Lexington, Kentucky, on July 11, 1892, into a family of twelve children. He later became an early convert to the gospel of racial self-help that was so closely associated with Booker T. Washington.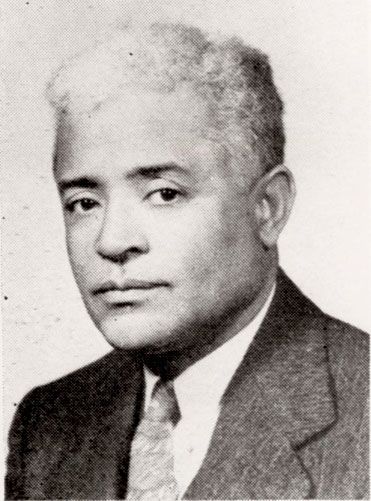 Jackson pursued education as the route to personal and racial advancement. In 1914, he received a Bachelor of Arts degree from Fisk University in Nashville, Tennessee. After studying at the University of Kansas, City College of New York, and Columbia University Teachers College, where he earned a master's degree, he went to the University of Chicago in 1928.
Jackson's early scholarship focused on blacks in antebellum Virginia. In 1942, his dissertation was published as Free Negro Labor and Property Holding in Virginia, 1830–1860 and became his greatest scholarly achievement. The product of exhaustive research in county property records, registers, deeds, wills, and federal census data, Free Negro Labor, and Property Holding challenged negative racial stereotypes and historical misconceptions about free blacks.
For Jackson, black voting was the key to achieving racial equality. Acting on that conviction, he and a group of middle-class activists established the Petersburg League of Negro Voters in 1935. They were encouraged by the 1927 United States Supreme Court decision, Nixon v. Herndon, which declared white primaries unconstitutional, and by the administration of U.S. President Franklin Delano Roosevelt, which seemed to support black social and political advancement.
As the civil rights movement in Virginia gained steam, Jackson became its public intellectual and leading champion. Utilizing his expansive network, he vigorously campaigned for progressive candidates and black voter registration. Jackson died in 1950.
source:
http://www.encyclopediavirginia.org/Jackson_Luther_Porter_1892-1950#start_entry