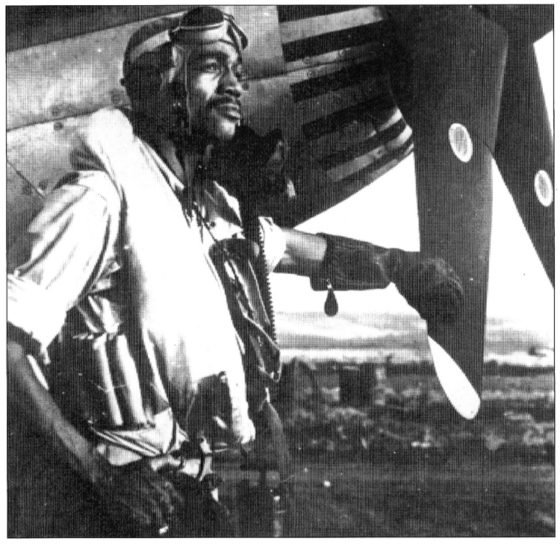 Lee A. "Buddy" Archer, Jr. was the only confirmed ace of the famed Tuskegee Airmen, a group of black pilots who never lost an allied bomber to enemy air action in 200 escort missions. Archer was the first and only black ace pilot," credited with shooting down five enemy planes.
After graduating high school, Archer enrolled in New York University to study international relations.  In early 1941,  Archer felt the war was imminent for the United States, which led him to apply for pilot training in the U.S. Army Air Corps. Although he passed the mental and physical examinations, Archer was refused appointment be government policy did not allow black citizens to serve in the Army Air Corps.
Archer was disappointed but not deterred, he was more determined than ever to contribute to the Army. In May 1942, while an instructor at Camp Wheeler, Georgia, Archer became aware the Army Air Force was accepting black candidates for pilot training under the "Tuskegee Experiment" and immediately applied. Graduating first in his class in 1943, Archer earned his wings and was commissioned as a second lieutenant.
As one of the "red-tailed angels" flying the North American P-51 Mustang, Archer flew 169 combat missions over more than 11 countries, scoring at least 5 aerial victories. He returned stateside with an assignment to Tuskegee Army Air Field as Chief of the Instrument Instructor School. Later, Archer was selected for a regular commission and sent to UCLA to complete his college education. Archer held several positions after the war.
He earned eighteen Air Medals, the Distinguished Flying Cross, and Special Citations from Presidents Eisenhower, Kennedy and Johnson, as well as the director of the CIA. On January 27, 2010, Archer died from coronary complications.
sources: